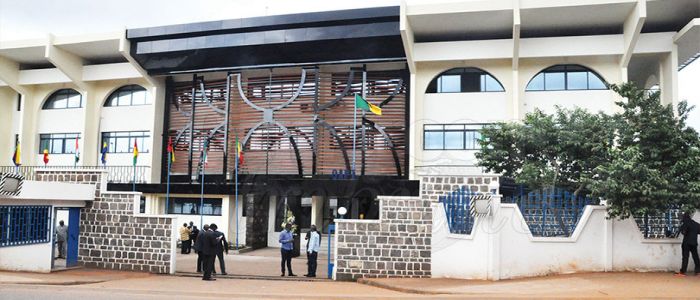 A ceremony to reopen the building took place in Yaounde, Thursday July 20, 2017.
The first building which hosted the headquarters of the African Intellectual Property Organization (OAPI) has been renovated and put to use. The building was officially put back into use following an inaugural chaired by the Director General of OAPI, Dr. Paulin Edou Edou. Staff of the organisation and other guests turned out at the courtyard of the OAPI headquarters in Yaounde to witness the colourful cutting of the symbolic ribbon, Thursday July 20, 2017.
According to Dr. Edou, the building was refurbished years after the organization moved to a new building just beside the old one in order to conserve its architecture, beauty and history. "I have a feeling of satisfaction because I just cut the ribbon to reopen this building whose renovation was amongst the last of my objectives. This building is at the heart of the city and has to be at its best," the OAPI Director General said. He noted that the front office of OAPI which was on the second floor of their new building will move to the ground floor of the renovated edifice. New structures created within the organisation will equally take up office space in the new-look old building, we learned.
To Jean Marie Ossanga, Chief Executive Officer of Africa Technologies; the company which carried out the renovation works, the facelift was a demonstration of the prowess of Africans in terms of architecture savvy. "We are now in modern times and one does not need to go overseas before seeing the type of edifice we just renovated," he said. Inside the renovated building, we observed that the walls and ceiling had been given a new coat of paint, window panes and blinds changed, water system adjusted, amongst other works.
It should be recalled OAPI was created on March 2, 1977, and it incorporates the majority of French speaking African countries. The organisation has the goal of fostering cooperation between member-states and sharing common objectives in intellectual property matters.
Same category