2017 BRICS Summit: 15 Foreign Journalists Undertake Tour Of Host Province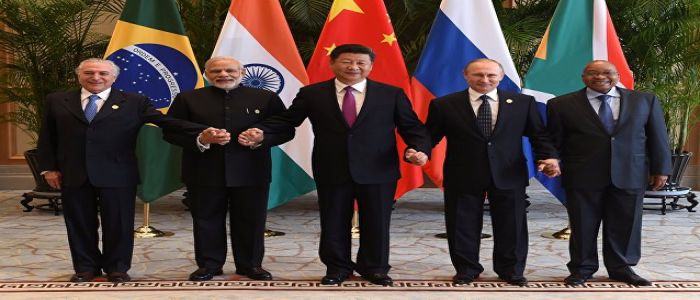 The summit holds next September in Xiamen City in China's southeastern Fujian Province.
The Ninth Brazil, Russia, India, China and South Africa, BRICS economic bloc leaders' summit holds from September 3-5, in Xiamen, Fujian Province on China's southeastern coast. As part of preparations for the important gathering, the Fujian Foreign Affairs Office and the Chinese Ministry of Foreign Affairs have organised a press tour of the province for 15 international journalists from July 24-28, 2017. Ten of the journalists from Africa are currently participating in the 2017 media exchange programme with the China-Africa Press Centre, CAPC, Beijing; while the remaining five are Beijing-based correspondents for Russian, German and Polish media.
The aim is to present the rich coastal province to the world; especially BRICS summit participants, prospective investors and tourists. "BRICS concerns Africa because South Africa is a member. Africa expects BRICS Bank to save as alternative to the IMF by granting loans at lower interest rates. Africa's major challenges now are development of infrastructure and alleviating poverty. I will like to see these issues discussed at next September's summit," said Aly Diouf, reporter with "Le Soleil," the Senegalese State-owned daily, on departure from the Chinese capital, Beijing on July 24. "
"I want to know more about Fujian Province, especially about Xiamen City that will host the BRICS summit in September. I will also like to see developments in the region because BRICS is so important. Concerning the summit, I will like to see how China and India handle their current border disagreement and move forward as allies," said Rafal Tomanski, Beijing correspondent of the Polish Press Agency, at the beginning of the tour. Speaking at a reception for the journalists in Fuzhou, the Fujian provincial capital on July 24, Chen Chuxin, the Vice President of the Fujian People's Association for Friendship with Foreign Countries, expressed delight at the visit.
He said Fujian Province was particular as 80 per cent of the land is mountainous, it has for long been China's leading province with forest cover, and over 80 million Chinese living abroad are from Fujian. More so, Fujian has the same cultural and ethnic identity like nearby Taiwan province. Fujian and Guangdong were the first Chinese provinces to undertake the reform and opening up policy in 1978 – the source of the country's soaring prosperity today.
Same category