Chinese Language: Confucius Institute To Train More Cameroonian Instructors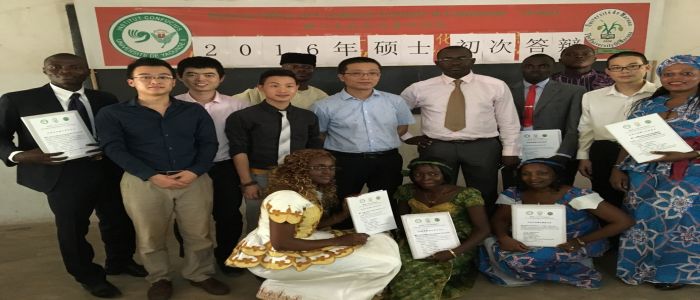 There are about 8,000 people learning the language today in Cameroon.
Confucius Institute is looking forward to strengthening its presence in Cameroon, 10 years after its establishment in the campus of the International Relations Institute of Cameroon, IRIC, under the University of Yaounde II, Soa. Addressing African journalists on August 25, 2017, at the Confucius Institute international headquarters (or Hanban) in the Chinese capital, Beijing, an official, Wu Lei, said though they maintain deep roots in Cameroon, they wanted to promote more projects.
Wu added that the institute has developed fast, boasting about 8,000 Chinese language learners in the country in about 40 centres. "We want to promote Chinese language in institutions and colleges. We are working on training more language instructors and fostering cooperation between Cameroon and China in business and other spheres. Our plan is to deepen exchanges in the spirit of the Belt and Road Initiative by enabling our two peoples to share their cultures," Wu Lei explained.
He also disclosed that Confucius Institute intends to train Cameroonian talents in different fields in order to provide support to China-Cameroon cooperation. "We were attracted to Cameroon by its legendary cultural history and deep heritage, which mean much to Confucius Institute," Wu Lei stated.
Xia Jianhui, Hanban Deputy Director General, said Confucius Institutes offer scholarships and Chinese language teaching resources. They organise Chinese Proficiency Tests and certify Chinese language teachers. In addition, they provide information and consultancy services on Chinese education, culture, and organise language and cultural exchanges between China and other countries.
Last year, the College of Education (ENS) of the University of Maroua graduated the pioneer batch of Postgraduate Diploma or DIPES II holders in Chinese Language and Literature in Cameroon and the Central African sub-region. Today, there are 513 Confucius Institutes in 140 countries, with 48 of them in 37 African countries. Some 4,899 students from 111 countries received Confucius Institute scholarships in 2016.
Same category