Fungom: Back To School Scholarships For Youths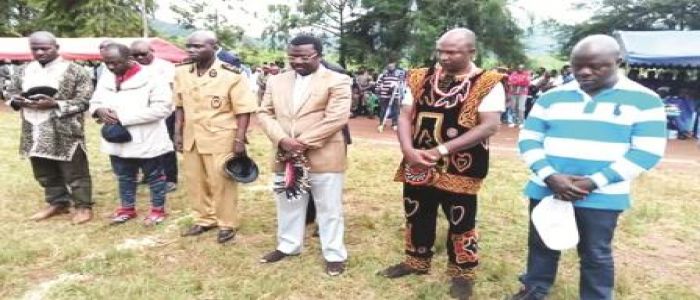 Promoter of hitch-free resumption of schools in Fungom Sub Division, Ndzo Celestine Ngongba offers 100 scholarships for the needy, students that excel and the first to enroll for the 2017/2018 academic year.
On the eve of the 2017/2018 resumption of schools, youths in Fungom sub Division have been offered a rare opportunity to study without stress. It is all about education without tears for the needy, children who excelled at the 2017 session of the GCE examination and the first to enrol for studies in September 2017. In effect, Ndzo Celestine Ngongba, an illustrious son of Fungom sub Division and a frontline CPDM Militant has offered some 100 scholarships to help advance education for children, thirsty for studies in the sub Division.
The offer was celebrated on August 27, 2017 in Esu, Menchum Division during the finals of the Ngongba holiday sports tournament. The promoter of the tournament, Ndzo Celestine Ngongba mobilised children to dominate fear and rush back to school for the 2017/2018 academic year. He urged the youths to stay peaceful, focused and not adheres to distractions by people whose calls for schools boycott is meant to jeopardize the future of the young generation. Ndzo Celestine told parents and all education stakeholders at the crowd puller sport event to standby republican values and the government's efforts to give children a chance in their right to education. It was also a moment to celebrate the 4th edition of the Ngongba tournament which has emerged as a veritable instrument for the unity of the youths of Fungom sub Division. Conceived and launched in 2010, the tournament promotes values of peace, living together and keeps the youths away from idleness and vices like drug abuse, stealing, laziness and other delinquent practices. This time around, the tournament featured youths competing for prizes and awards in 11 sport disciplines, among which included; football, marathon, handball, cross country race etc. Curtains dropped on the event with Chariot FC of Benam emerging winners of the football competition when they beat Legends FC of Wetam 1-0.
Same category