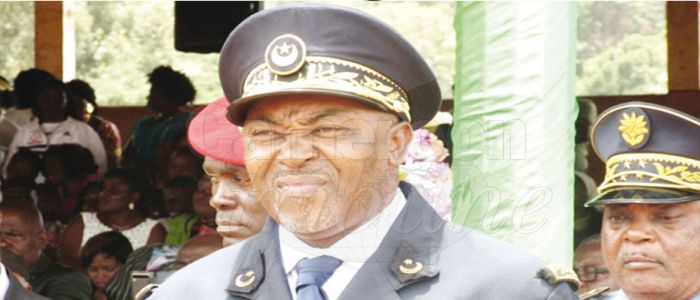 Urged to encourage grazers to reduce transhumance and improve pastures.
Suh Patrick Ndele, 51, was installed in his functions as the new Divisional Officer, DO, for Jakiri on Tuesday, September 19. He replaces Ngembane Ekolle Daniel who had served the administrative unit for over six years.
Bui Senior Divisional Officer, Emile Simon Mooh in his installation speech said appointments and transfers are instruments aimed at oiling the administrative machinery, instilling dynamism and new impetus necessary for the provision of quality services to the public through the periodic renewal of public servants. He cautioned the new DO to be a manager and facilitator and not a dictator or an oppressor. He warned against partiality.
"As representative of the central administration you should bear in mind that you are the Divisional Officer of all the inhabitants of Jakiri Sub-Division both the strong and the weak, farmers and grazers, wise and foolish, rich and poor and DO of all legalized political parties. All the sons and daughters of Jakiri should find in you comfort and protection in their rights and obligations, as sons of the soil, so that they feel concerned and directly involved in the development of Jakiri", the SDO said. He called on parents not to compromise the future of their children by not sending them to school, adding that education is a fundamental right of the child.