Trajectoire: Taka Tanni Cameroon's Touch At New York Film Academy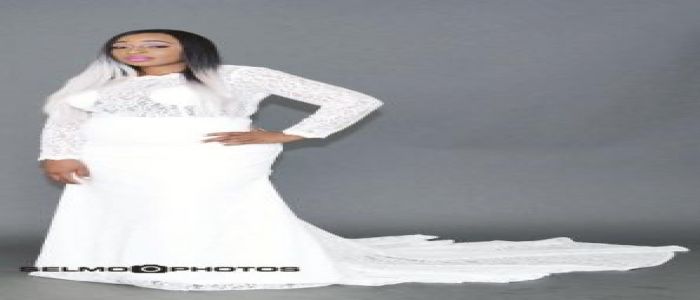 The princess from Pinyin Palace in the North West Region is expanding her acting talent worldwide.
Taka Tanni also called TeeTee Deslene, is an actress who hails from Pinyin in the North West Region. Her name may not be popular in the Cameroon's film industry, but she is one of those determined Cameroonian actresses on a global expansion of their acting skills. Taka Tanni is a mother, a TV Talk Show Host and Philanthropist CEO (Takanation) who resides in the United States of America (USA).
When she was a child, watching movies was one of her hobbies. Today, she is an international actress that has overcome her personal weakness in talking. Tanni was born a stammer, but wanted to be bold and smart in whatever she does. "Being an actress came to me as a challenge I needed to conquer and strength in me I required the world to see", Tanni explains. Knowing that her acting career could not be more on point, Tanni travelled to the USA, went to New York Film Academy, where she is making great strides. After performing great African movies, Tanni is now doing auditions in Hollywood while expanding her scope worldwide.
Today, she has many awards to her credit such as Best Supportive Actress film "Different lives", Sundance film festival 2010 New York, Haitian Film Awards, Won Best Actress film "Desperado", Nominated Best Actress, Pan African film festival 2011, Affrfimo 2012 Best Actress and Best supportive Actress films "Deep Sea Diving" and "Sister In Law", Afrik Awards 2013 Best Actress, Deedee Records Award for Outstanding Philanthropist 2015/16, ViRgo and DDEA philanthropist Recognition Awards 2015, 2016 and 2017.
Her best moments are when she gets the chance to work with greater talents and after a project is completed and consumed by the public…with positive feedback. She tried producing just to understand what producers go through but her major challenge as an actress is to always improve herself with an open mind. Tanni says Cameroon Film Industry (CFI) has come a long way, but she has not yet been opportuned to be in the field. CFI has its own problems and will shine and grow based on casting, marketing and exposure.
Same category