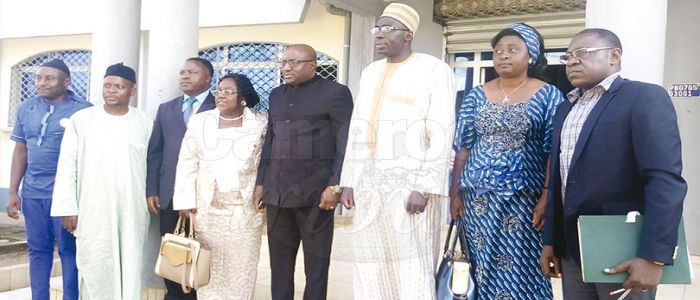 Visiting General Manager of the National Football Academy announces imminent recruitment of the best raw talents into the pioneer batch of the Academy.
The Permanent Secretary at the North West Governor's Office, Lanyuy Harry, has stated the preparedness of the region to partner and promote field activities for the success story of the National Football Academy (ANAFOOT). In effect, Lanyuy Harry told the visiting General Manager of ANAFOOT, Carl Enow Ngachu, that the administration will liaise with the concerned technical services to have office space and training grounds for the Regional services of the new outfit. Conceived and created to develop soccer in the nation, it emerged from the exchange between the Permanent Secretary and the General Manager that football is an attraction in the North West Region that requires attention to give visibility to the several raw talents and huge potential in the region.
It is against this backdrop that Carl Enow Ngachu revealed that ANAFOOT is around to detect and train young men and women to shine in football and education. ANAFOOT also has a mission to train candidates in areas of sports medicine, physiotherapy, sports managers and create jobs for the nation's youths. The G.M challenged the Regional Head to start scouting for the best raw talents in the region to feature among the 50 to be enrolled into the National Academy's pioneer batch.
Same category