Execution Of FOCAC Projects: Chinese Vice Commerce Minister On Cameroon Appraisal Mission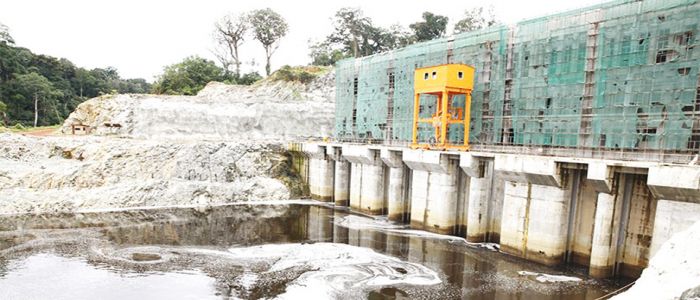 Cameroon last year signed four financing agreements with China worth 280 billion FCFA.
A Chinese Vice Minister of Commerce, Yu Jianhua, is expected in Cameroon this week on a visit to evaluate the implementation of Forum on China-Africa Cooperation, FOCAC projects following the FOCAC Heads of State summit in South Africa in 2015. Chinese President, Xi Jinping at the summit pledged 60 billion US dollars (about 32,984 billion FCFA) for Africa's development in three years.
Talking to Cameroon Tribune in the Chinese capital, Beijing, on November 24, 2017, Cameroon's Ambassador to China, His Excellency Martin Mpana, recalled that Cameroon and China in July 2016 in Beijing signed four financing agreements worth 280 billion FCFA. The Minister of Economy, Planning and Regional Development, Louis Paul Motaze, signed for Cameroon. The Ambassador spoke on the sidelines of the 12th Senior Officials Meeting of the Forum on China-Africa Cooperation, FOCAC, which held in the Chinese capital.
Some 302.1 million US dollars (about 181 billion FCFA) was for the construction of a hydroelectricity dam on Bini à Warak and a connecting power line in Adamawa Region. Another agreement concerned a 100 million Yuan (about 9 billion FCFA) gift for carrying out feasibility studies on the construction of a new building for Cameroon's National Assembly. A 1 billion Yuan (about 90 billion FCFA) cooperation deal was equally signed to ease the mobilization of funding for the second phase of the Kribi Deep Seaport project.
The fourth agreement was reached between Cameroon and Industrial and Commercial Bank of China, ICBC, for the facilitation of loans for Cameroon in China whenever need be. Power transmission lines from Douala to Yaounde, Memve'ele to Yaounde, e-education, rural electrification with Huawei etc, were some of the agreements underway, Louis Paul Motaze said on the occasion.
Meanwhile, delegates at last weekend's Beijing meeting agreed that next year's FOCAC ministers' conference in China be raised to another Heads of State summit. The decision will now be forwarded to African leaders for their views. If approved, the FOCAC leaders' summit will hold in September 2018, Ambassador Mpana disclosed.
Cameroon's delegation at the one-day 12th Senior Officials Meeting was led by the Ambassador Martin Mpana. He was accompanied Abanchime Limangana, Director for Asia and Islamic Cooperation Organisation in the Ministry of External Relations, and Kouti Ntouba Rene, Research Assistant Number 2, Division for Cooperation with Emerging Countries in the Ministry of Economy, Planning and Regional Development.
Same category