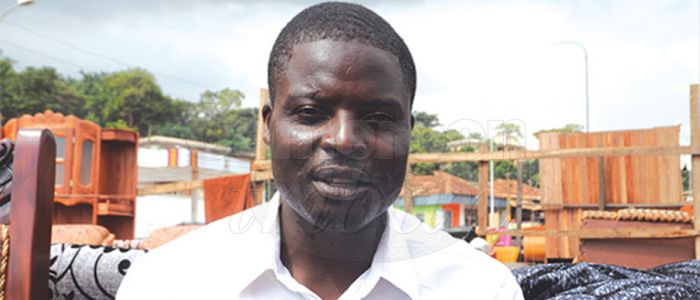 Tim Ferdinand, Renewable Energy Engineer.
What is your appraisal of the solar energy in Cameroon!?
It is still a virgin sector with many opportunities to explore and exploit. For now, anyone who wants to install a solar system in his home only has to hire a technician who will estimate the required amount of energy his home will need depending on electrical appliances he has. Then, the technician would tell him the amount of energy needed in kilowatts, and will install it when it is bought, and that's it. In 2012 a government decree created a department in charge of renewable energy at the Ministry of Energy and Water Resources but a lot more still needs to be done to regulate the sector. Most installations and equipments are unverified and uncertified.
What is Cameroon's solar energy potential!?
Cameroon has an advantage that it is located in the tropics. Countries like the US and Germany do not have up to half of Cameroon's solar radiation potential but they are doing great things with solar energy. We have very high energy radiation which can give us more energy than we need. Our country has the highest potential in Hydro Electrical Power, (HEP) in Central Africa after DR Congo but very little is used. Less than 30% of the country's population has access to electricity. Solar energy can solve this problem. It is cost effective in rural areas because the distribution costs and risks of HEP would be evaded. Besides using it for electricity, it can be used for pumping pipe-borne water, for heating, and in irrigation farming techniques.
What would you propose as a way of promoting the use of solar energy in the country?
Let me reiterate that solar energy is clean, affordable, reliable and inexhaustible. Cameroon lacks a legal framework on the use and possible commercialization of solar energy though regulations on foreign investors exist. Regulations should set a price per KW for solar energy just as it exists for HEP so that investors interested in installing and selling it, even to government, would know what they would benefit. Cameroon should encourage investors to create grids for distribution of solar energy. Government can also reduce taxes on imports of solar equipments and appliances among other measures. It might take a long time for Cameroon to start manufacturing its own panels and transformers, but it is worth reflecting on a possibility of doing it.
Interviewed by

Same category