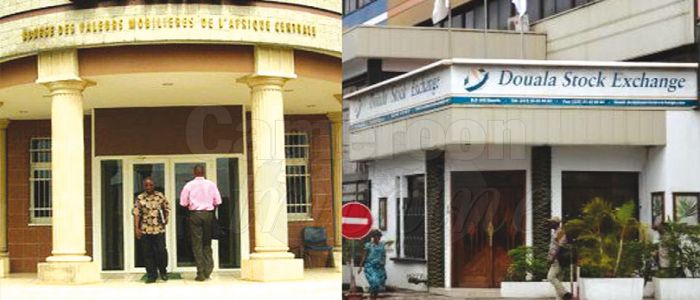 The new structure will be the result of ­a merger between the central African stock exchange in Libreville and the Douala stock exchange.
The Cemac conference of ministers meeting in Douala on Friday February 2nd, has adopted a proposal from the experts of the sub region to merge the central African stock exchange in Libreville-Gabon and that of Douala to create one common stock exchange to be based in Douala.
According to the president of the Cemac Commission, Prof Daniel Ona Ondo, the measure is aimed at making the economies of the sub region more resilient to external shocks caused by the drop in the prices of raw materials. "You know many countries in the region are facing an economic crisis due to the drop in raw materials", he said.
The heads of State he said, decided not to devalue the CFA and instead recommended other measures to revamp the economies, among which was the decision to merge the Libreville and Douala stock exchanges.
The other decisions have to do with the diversification of the economies by processing raw materials and investing in other sectors, other than the exploitation of raw material like agriculture and ICTs.
Within the platform of the Cemac steering committee for economic and financial reforms, experts also recommended the diversification of the economies saying they were still in negotiation with the International Monetary Fund so as not to repeat the errors of the past. The sub region has decided to also increase fuel reserves from two and a half months to five months.
The new stock exchange is expected to go operational by June, 2019 and will be based in Douala on the recommendation of African development Bank under the pretext that there was more economic activity in Douala than in Libreville.
The conference of ministers which was attended by Cameroon's ministers of finance, Alamine Ousmane Mey, as well as the Minister of Economy, Planning and Regional Development, Louis Paul Motaze, comes on the heels of the experts meeting who met to spell out the modalities for the fusion.
Same category