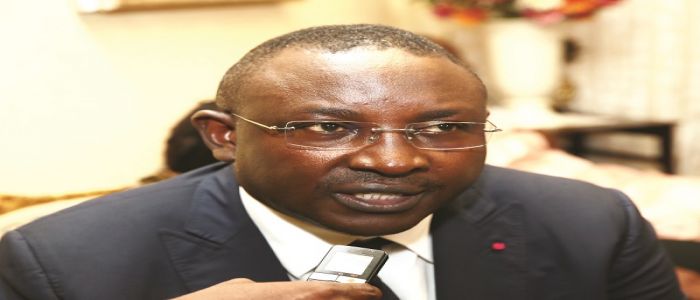 The former Minister Delegate at the Ministry of Finance, was on March 02, 2018 promoted at the Presidency.
He hails from Kupe Muanenguba in the South West Region of Cameroon. His educational prowess made him emerge one of the best students of his batch at the National School of Administration and Magistracy (ENAM) where he graduated as Inspector of Treasury. Elung Paul Che proceeded to Harvard University in the United States where he obtained a Masters degree in Administration and Public Policy with specialisation on Finance and Development Policy.
Over the years, he has occupied several administrative positions in the country during which observers have praised him for the values of promoting transparency, financial accountability, leadership and managerial skills. Formerly General Manager of the Hydrocarbon Prices Stabilization Fund-CSPH, he was appointed Minister Delegate in the Ministry of Finance.
He has also served in the following positions; Paymaster General in the North West and South West Regions, Director of Treasury, Director General of Treasury, Auditor at the bank of Central African States- BEAC, Commissioner at COBAC, Commissioner at the financial markets commission of BEAC, member of the audit committee of BEAC and focal point of the reform of the payment system in CEMAC amongst others.
Described as humble and a workaholic, his nomination has been received with contentment. In his reaction, he pledged full dedication to work that will be assigned to him within stipulated timeframes. He is married.
Same category