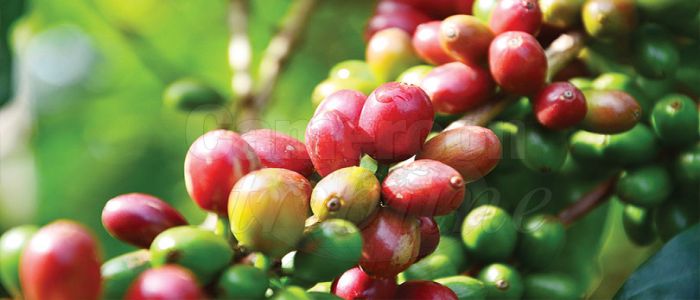 Foreign companies have demanded over 4,600 tons of coffee from SNS Company, barely three months after government decided to boost its production with FCFA 900 million.
The results of an effort by government to up coffee production in the country and boost performance of the sector are already visible. The former Minister of Economy, Planning and Regional Development, Louis Paul Motaze visited the Société Synergie Nord-Sud (SNS) company in Nkongsamba, Littoral Region and signed a Memorandum of Understanding (MoU) to support the company.
Three months later, coffee processing companies from Senegal and America have already sent Letters of Intent (LOI) for the purchase of over 4,600 tons of coffee beans from the company.
Sources from the Ministry of Economy, Planning and Regional Development say the American company, Karismaat Corp sent an LOI for the supply of 1,500 tons of coffee while Mansa Product Senegal and Café Touba International of Dakar sent the same document for the supply of 2,145 tons and 1,000 tons respectively.
SNS is a major coffee transformation company with an annual production capacity of 450 tons. The MoU signed with government for upgrade of its transformation plant to an annual average transformation capacity of 7,000 tons of coffee beans per year, also encouraged local coffee growers in the Bare-Bakem and Melong production basins of the Mungo Division to revitalize their coffee farms.
We gathered many of them are reviving abandoned coffee farms and adhering to the use of farm inputs provided by the Ministry of Agriculture and Rural Development.
The recent demand for Cameroon's Robusta Coffee from Senegal and America are apparent indications that there would be more request in the near future.
SNS may however be ready to live up to expectations, given that the MoU it signed with government in January paved the way for the creation of 500 direct jobs and 6,600 indirect jobs - this would mean more citizens working in the production and value addition chain to boost both coffee growing and transformation.

Same category