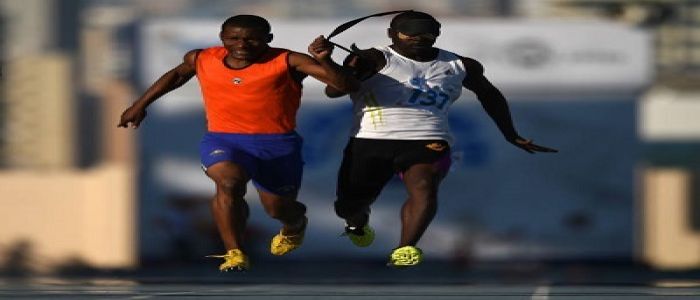 The 10th Fazza competition took place in Dubai and Sarjah in the United Arab Emirate recently.
The Cameroon National team for people with disability participated in a Fazza competition that took place in Dubai and Sarjah in the United Arab Emirate recently. About 40 countries from across the world took part in the competition.
Cameroon's team went on with 14 athletes and the various disciplines in which they competed were the race in 100m, 200m and 400m, shot put, Javelot amongst others. This competition permitted the coordinators to classify athletes in different categories depending on their performance.
The athletes were classified in three groups which are T11, T12 and T13. T11 comprised people who are completely blind. Those people are grouped in one category while T12 and T13 are those who can at least see abit. They are also grouped in one category. For the first day, Cameroon team got four medals. Two in gold that is in T11 100m and T12 400m for men and two in silver on T12 200m and shot put for women.
After two days of competition, Cameroon got six medals, two in gold and four in silver. The team that went to represent Cameroon ended the competition with six medals, three in gold and three in silver. They got their medals in race and shot put. The 10 best athletes of the competition will participate in 2020 Paralympics game in Tokyo.
Same category