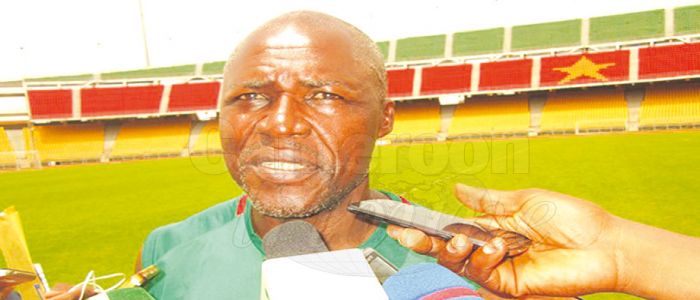 Thomas Libih, coach of the National U-7 Football Team.
How prepared is the team for the competition?
To say that the team is ready will be dishonest given that I am a professional coach because I have played football and I know what it is all about. So, to say that we are ready will be lying to myself and nobody else. This is because there is no youth football championship that is going on in the country for now. All the players we have in the national team now are all students. We got them from their different football training centres. Many of them have never participated in a competition, they are under trained and it is going to be difficult for us. We are going to face a lot of difficulties but with the little experience that we have will try to save the image of the country. We will try to save the country and do the essential. I think that physically they will have problems but technically we may try.
What have you put in place to ensure that you do the essential?
I think we should not go too far on that because they are kids and they will be supper motivated. That is true. It can be a match for 30 to 40 minutes and after that we will fall. So we are trying to do the little we can because we cannot go faster than it is needed. It is the human body. For now we lack competitions and intelligence. To put a team in place like that of last year it took us 14 months which is not an easy task. Today, we will do the best we can and with the training I think something will be done.
Do you know your adversaries of UNIFAC?
May be yes and may be no but for now it will depend on what will come out of the group. We will need to be careful because it will all have to play with their state of mind which is not easy because they have never played before the public; they have never been part of such an event. So for now we will face difficulties but I think I will not give up before time but I prefer to say all what we are going through now. I think it is only God who will help us. And with the advice and the strategies that we are putting in place I think something good will come out from the tournament .
Same category