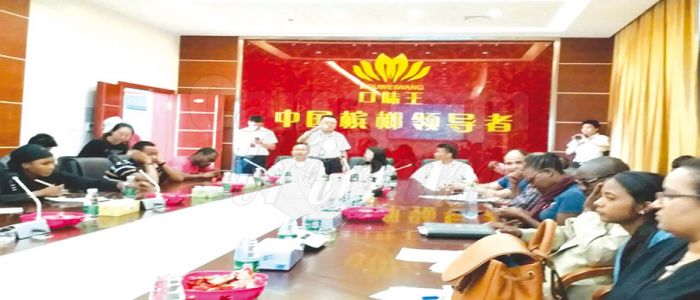 The institution to be located in China's Hainan Province is the fruit of earlier discussions between the two sides.
Cooperation between Africa and China has reached peaks with efforts underway to construct the China-Africa Cooperation University in Wanning, a town in the Chinese island province of Hainan. The institution, to offer in-depth studies in public diplomacy, bilateral and multilateral cooperation, will admit students from Africa and China. A China-Africa cooperation zoo, with animals contributed by both parties, will also be set up in the same town.
"Significant achievements have been made," Huang Gaoshan, Regional President of Greenland Holding Group in Hainan, said without stating at what level the projects have been executed. The projects were motivated by similarities in diversity between Africa and Hainan Province. Wanning is described as "Africa in miniature" because of its river and beach resources, good weather, tropical resources, vitality and fragrance. "China and Africa have shared destinies and interests for long," Huang Gaoshan said in his address to African and Asian Pacific journalists in the country for a China Public Diplomacy media fellowship programme.
Plans to set up the university in the southeastern resort province of Hainan were first discussed at the Roundtable Conference on China-Africa Cooperation in Wanning in November 2011. Chinese authorities disclosed that Hainan in 2013 proposed to make Wanning a "China-Africa Cooperation and Exchange Promotion Base." Wanning, they said, has advantaged natural resources, good administration and harmonious people, offering a sound environment for investments.
Meanwhile, facilities are being erected to make Hainan an international tourism destination, where its unique natural charm will be exhibited at international exchange platforms. To promote strategic cooperation between China and Africa in a fuller and diversified manner, Greenland Group is taking the university project as carrier, while concentrating on the Roundtable Conference on ChinaAfrica Cooperation and other cooperation and exchange promotion platforms.
Same category