Children's Rights: Journalists Commit To Step Up Advocacy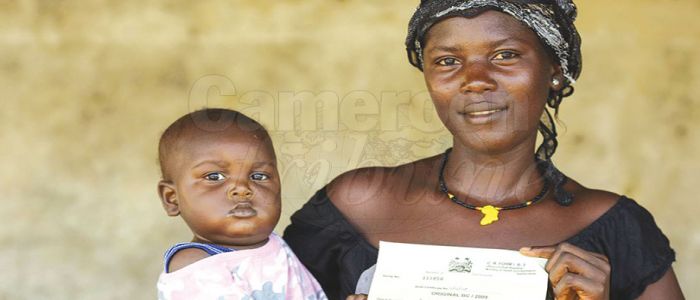 They rose from a three-day workshop on April 13, 2018 in Mbalmayo in the Centre Region.
Some 15 members of the Network of Journalists for the Promotion of the Rights of Children and Other Vulnerable People, REJODEC have committed to strengthen advocacy on the respect of children's rights in the next three years. They reached the decision at the end of a three-day workshop on April 13, 2018, organized by the Ministry of Communication, MINCOM, and supported by the United Nations Children's Fund, UNICEF, in Mbalmayo, Nyong and So'o Division of the Centre Region.
Closing the training, Ahmadou Bello, Director of General Administration in the Ministry of Communication and Head of the MINCOM-UNICEF Partnership Project, restated the great attention government pays to the respect of children's rights. He urged workshop participants to take advantage of their partnership with UNICEF by increasing public awareness on children's rights.
On their part, journalists agreed to focus on UNICEF's key priority areas for 2018-2021, which are birth registration, malnutrition and adolescence challenges. REJODEC members drew up an action plan for 2018 to assist the UN System in Cameroon to achieve Sustainable Development Goals on children's rights.
Advocacy will be undertaken to influence policies and reinforce the commitment of stakeholders by producing and broadcasting programmes or publishing articles on the situation of children in the country. They will promote the respect of children's rights best practices, and create visibility avenues for the promotion of other partnerships on the Convention on Children's Rights.
Same category