Dev't of Capital Markets: Cameroon, CEMAC Entity Sign Cooperation Pact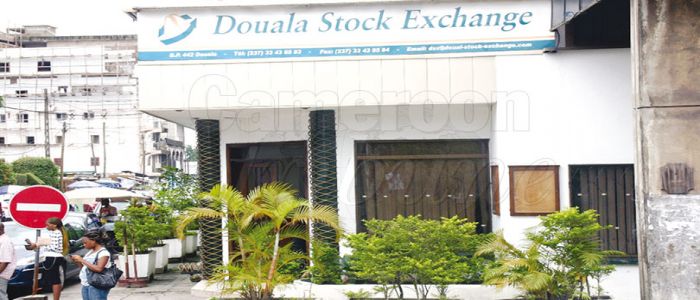 The regional capital market authority – COSUMAF and the Financial Markets Commission of Cameroon have reached an agreement for information exchange and collaboration.
The Commission for the Supervision of the Financial Market of Central Africa (COSUMAF) and the Financial Markets Commission of Cameroon (CMF) will henceforth collaborate in their functioning.
A convention to promote cooperation and information exchange between both capital market authories was reached last Wednesday April 11, 2018, in Congo. While Nagoum Yamassoum, President of COSUMAF signed for the regional capital market authority, Jean Claude Ngbwa, President of Cameroon's CMF penned on behalf of his country's financial market institution.
The signing ceremony supervised by Gilbert Ondongo, Congolese Minister of State for Economy and Industry and President of the Steering Committee of Economic and Financial Reform Programme of the Central African Economic and Monetary Community (CEMAC), took place at the Congolese Ministry of Economy, Industry and Public Portfolio in Brazzaville.
On hand, amongst others, were Prof. Daniel Ona Ondo, President of CEMAC Commission and Abbas Mahamat Tolli, Governor of the Bank of Central African States (BEAC). Going by an official communique sent to our newsroom, the binding convention will guide relations between both parties until the fusion of the regional and national financial markets.
In future, the CEMAC zone is expected to have a lone capital market authority in Libreville – Gabon and a single stock exchange market in Douala – Cameroon. Leaders of member countries of the sub-regional economic bloc had decided so during the Conference of Heads of State of CEMAC which took place in N'Djamena – Chad in October 2017.
The convention will enable both authorities exchange information, documentation and experiences in diversed forms. It will also permit concertations and mutual assitance on all issues of common interest relating to the organisation, functioning and regulation of financial activities.
The convention gives room for operating licences issued by one authority to be recognised by the other. It should be noted that COSUMAF, in its capacity as regulator and controller of the financial market in Central Africa, oversees the protection of savings invested in transferable securities and other financial instruments issued in connection with a public offering. Moreover, it guarantees information to investors and sees into the proper functioning of the market. Meanwhile, CMF regulates the Douala Stock Exchange (DSX) market.
Same category