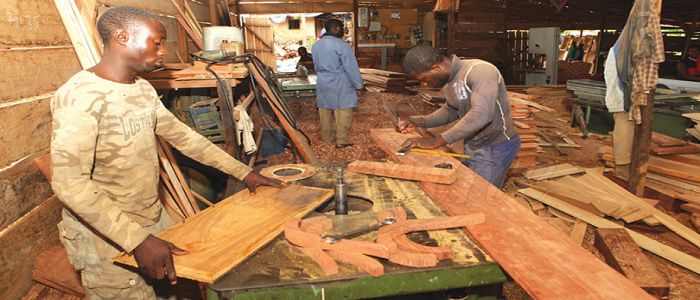 The funds will facilitate execution of the Skills Development for Growth in Cameroon Project.
The World Bank has donated FCFA 27 billion to support the implementation of educational reform policies and improvement of technical and vocational training in Cameroon. Reports say the funding falls within the framework of the Skills Development for Growth in Cameroon Project, code named PADDEC. It is aimed at cutting the 40 per cent unemployment rate through improvement of employability of citizens.
Media reports quote Yevgeniya Savchenko, an official of the Education department of the World Bank Office for the Africa region, as saying that besides the institution's drive to support the project in its target to increase skills that match the needs of the local job market, the funds are also expected to refine the project's steering and governance.
The diverse fields of technical education and vocational training are however expected to not only prepare learners for the job market but to equally facilitate self-employment. The Bretton Woods institution considers education as a "powerful driver of development and one of the strongest instruments for reducing poverty and improving health, gender equality, peace, and stability."
Through its skills development programme, it is ensuring that individuals worldwide have access to appropriate education and training opportunities; making it possible for employers to find the skills they need for their companies and institutions. The support for skills development in Cameroon comes after an earlier support the World Bank offered in November 2017.
Through its International Development Association, it provided circa FCFA 16.4 billion to help strengthen the public sector effectiveness; a move it said would improve budget allocation and public investment management.
Same category