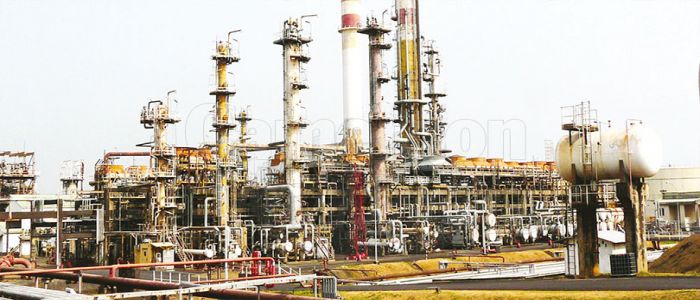 The scheduled production halt will permit the company connect phase one of its extensions and modernization projects to existing installations.
Production at the country's lone petroleum refining facility is on a halt since Sunday April 15, 2018. The technical shutdown of the National Refining Company (SONARA), which officials say was "programmed", is expected to last till July 2018.
Company officials say the rehabilitation works will enable SONARA to connect phase one of their extension and modernization project to existing installations in relation to the end of the first phase of the SONARA project.
Though production has been temporarily stopped, supply will not be affected, Ibrahim Talba Malla, General Manager of SONARA assured. "Measures have been taken to ensure the continuous supply of refined petroleum products to the national market until the relaunch of production," the General Manager stated in a press release sent to Cameroon Tribune.
According to Blasius Ngome, Director of Public Relations, Communication and Translations of SONARA, the shutdown for maintenance is periodic – every five years. He said enough stock of petroleum products is always kept to respond to local demand during such periods of stoppage.
It should be recalled the government recently contracted an FCFA 44.6 billion loan from the International Islamic Trade Finance Corporation (IFTC); an autonomous entity within the Islamic Development Bank Group, to boost the production capacity of SONARA.
The mobilised resources is to assist the country's lone oil refinery to increase its importation of petroleum crude and up production capacity from 2.1 million tons per year to 3.5 million tons per annum, with the ultimate goal of diversifying production in a bid to satisfy national and subregional demand.
The financing falls in line with government's support to strategic sectors of the economy. It's coming at a time SONARA has been pursuing a refurbishment and modernisation programme of its installations since 2005. Since it officially kicked off production in 1981, SONARA has been putting at the disposal of the market petroleum products namely: butane, gasoline, jet fuel, kerosene, fuel oil, distillate and fuel oi
Same category