DRC Human Rights Situation: Gov't, UN Consider Fast tracking Prosecution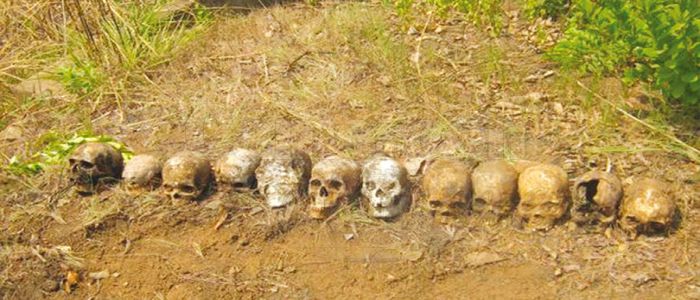 International Criminal Court Prosecutor, Fatou Bensouda, is visiting the country.
Recent violence in the Democratic Republic of Congo, DRC, has resulted in violations of human rights on a scale demanding prompt attention. It is for this reason that the Prosecutor of the International Criminal Court, ICC, Fatou Bensouda, is in the country to assist the authorities in fast tracking investigations into mass graves discovered in Kasaï Province last year, Radio France International, RFI, reported on May 3, 2018.
The UN said last year that it located 89 suspected mass graves sites whose Global Positioning System, GPS readings were passed on to Congolese judicial military authorities for action. Ever since, a team of investigators from the United Nations High Commission for Human Rights was appointed to secure the evidence and witnesses.
However, cooperation between the UN and DRC authorities seems not to have yielded much. Reports say no mass grave has yet been exhumed – save the one containing two murdered UN experts, Michael Sharp and Zaida Catalan.
Sources say the UN is to blame for not fulfilling its promise to send coroners to assist the DRC in carrying out investigations into mass killings. However, the UN last month sent an expert who is expected in the coming days to carry out joint field investigations with DRC colleagues as tangible results are awaited from the collaboration between the UN and Congolese military judicial authorities.
Last year, three UN-DRC joint investigation missions were dispatched to Mutshima, Sumbula and Djiboko in Kasaï. On the other hand, Kinshasa also undertook investigations into killings in Mwanza Lomba following the release of a video purportedly showing soldiers killing civilians armed only with sticks. It is therefore hoped that Fatou Bensouda's visit to DRC would help hasten the process of bringing more gross human rights violators to book.
Since April 2016, unprecedented violence has taken place in Grand Kasaï in the centre of the country. A traditional chief, Kamuina Nsapu, rose up against state authority amidst a political crisis. Government's response threw entire Grand Kasaï – a hitherto peaceful section of DRC - into more turmoil. The massacres and summary public executions in the area were reminiscent of Congo's post-independence turbulent era.
Same category