South West: Concerted Efforts For Return To Normalcy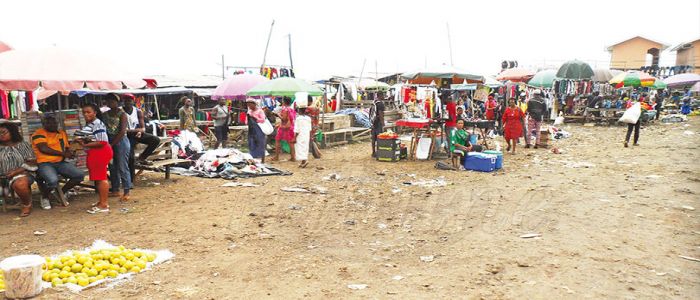 Government and the population are working tooth and nail to ensure a smooth May 20.
Ahead of the 46th edition of the National Day celebrations on May 20, 2018, authorities and the population of the South West Region are working hand in hand for a return to normalcy and a hitch-free celebration of the National Day. Although pockets of resistance still persist, there are concerted efforts by all and sundry to give the region total calm and serenity.
Actions on the Ground
Amid the situation, the administration has been spending sleepless nights to quell the violence employing both the carrot and the stick. Calls for appeasement have been multiplied by the administration headed by Governor Bernard Okalia Bilai especially as he braved the odds to install the new Senior Divisional Officers of Ndian and Lebialem two weeks ago. The population of the Region awoke Monday (7 May, 2018) to a generalised and repeated ban on motorbike circulation especially in the nights by the Governor. The same communiqué calls on all owners of firearms to present them to their respective Divisional Officers for control. Equally, the release banned the cultural and hunting use of arms, be they locally made or otherwise. The Administrative heads are more than ever busy on the field filing hour-by-hour reports to hierarchy and taking stop-gap measures for the return of peace.
Dialogue
The hand of dialogue has been very much on deck with varied delegations sent on the field in the South West Region from the Nation's capital, Yaounde, comprising of the elite, as well as political and cultural leaders. The latest dialogue team, composed of the members of the National Commission for the Promotion of Bilingualism and Multiculturalism (NCPBM), sojourned in Buea, capital of the South West Region from 25 through 27 April, 2018. While the population awaits the results of the field investigations, it is clear that the Commission explored many sources of information to register the crux of what aggrieves the Anglophone community in Cameroon.
However, the Governor of the Region has on several occasions urged the local leaders to extend the dialogue to the villages, families, party cells and just everybody. People have been called upon to talk out their minds without fear. In the streets like in official places, the plea is that both parties (Government and insurgents) allow a respite for each other to think for the benefit of the helpless population.

Same category