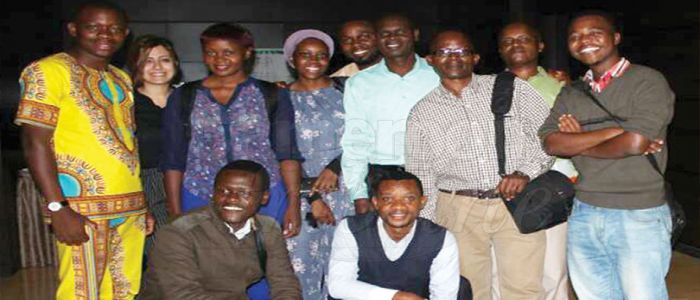 The five-day training workshop taking place in Nairobi – Kenya will enable them contribute in advocating the de-institutionalisation of care to orphaned children in favour of community-based and family care.
Journalists from some African countries including Cameroon, Nigeria, Zimbabwe, Uganda, Kenya, Malawi, Egypt, Ethiopia and Zambia are upgrading their skills on reporting on vulnerable children. The fiveday journalism training workshop: "Caring for Vulnerable Children in a Fractured World?" opened in Nairobi – Kenya on Monday May 7, 2018.
The programme funded by the Swiss financial services company - UBS's Optimus Foundation - is being implemented by the Thomson Reuters Foundation (TRF).
According to Dina Hamdy, Senior Project Manager of Journalism and Media Programmes at TRF, the programme seeks to encourage journalists to investigate and analyse the risks faced by vulnerable children, and different domestic and international strategies to protect them.It focuses on public and private initiatives to protect orphans or children abandoned or sold by impoverished families, and to offer them a future. Participants at the reporting workshop have been acquainted to the United Nations Convention on the Rights of the Child as well as other international, regional and national legal frameworks.
They have also been trained on how to use internet links to gather evidence from 'open source' documents and how to go about interviewing children when reporting on them. Besides being enlightened on the need to move from institutional care to community-based and family care, the participating journalists have also taken hands-on exercises on pitching and developing strong story ideas on vulnerable children, estimated at over 150 million worldwide. A couple of guest speakers with a wealth of experience have taken the participants through engaging sessions which ended with writing lab sessions.
Amongst them is Eric Kubwimana, a 25-year old Rwandan who has direct experience living in an orphanage following the 1994 Rwandan genocide. Pastor Ruth Kahawa who runs a children's home in Uganda and Pauline Kedogo, a Kenyan advocate, have told reporters why they should take action.
The training is being principally run by two instructors: BBC's former reporter, editor and producer, Jane McClenahan, who has a wide experience as a journalist, university lecturer and trainer in media, journalism and politics as well as Reuter's erstwhile reporter, subeditor and bureau chief, Nicholas Phythian, who works with professional journalists around the world to develop their reporting and analytical skills.
Same category