US-North Korea Summit: Kim Jong-un Threatens To Pull Out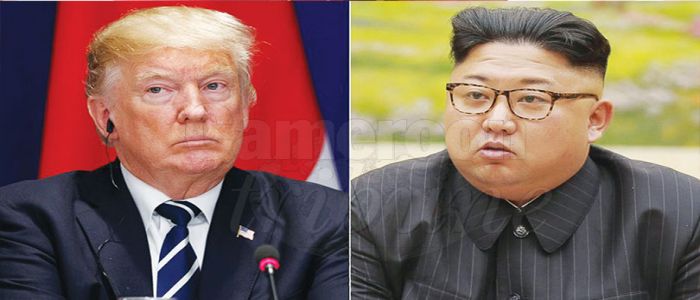 The North Korean leader said pressuring his country to give up its nuclear weapons was unacceptable.
The much-anticipated talks between United States President Donald Trump and Kim Jong-un, the Democratic People's Republic of Korea, DPRK (or North Korea) leader, scheduled for June 12, 2018 in Singapore, now hang in the balance. DPRK on May 16, 2018 threatened to pull out of the summit, accusing the US of making reckless statements and harbouring sinister intentions.
Vice Foreign Minister Kim Kye-gwan specifically accused US National Security Adviser John Bolton of pressuring his country to abandon its nuclear programme as part of the forthcoming talks. Bolton recently said North Korea could follow a "Libya model" of verifiable denuclearisation, but this alarmed Pyongyang. Libya gave up nuclear weapons in the early 2000s to secure economic aid and normalised relations with the US.
During the 2011 uprising against Col. Gaddafi, Western powers intervened in Libya in support of rebels, and Gaddafi was captured and killed. North Korea has in the past suggested that Libya may have escaped Western military intervention had it kept its nuclear weapons.
"If the US corners us and unilaterally demands we give up nuclear weapons, we will no longer have an interest in talks and will have to reconsider attending the 12 June summit in Singapore," Kim Kye-gwan warned.
Meanwhile, a US B-52 strategic bomber may not take part in the ongoing South Korean-US military air drills after DPRK cancelled bi-lateral talks with South Korea scheduled on May 16, 2018 and threatened to cancel its upcoming summit with Donald Trump next month. The Thunder military exercise began on May 11, 2018 and is due to continue for two weeks.
North Korea has repeatedly expressed concern over the deployment of B-52 bombers in the Korean Peninsula. State-owned Korean Central News Agency alleged that the drills were a rehearsal for invasion, deeming them a provocation.
Commenting on the situation, White House Press Secretary Sarah Sanders said, "We are aware of the North Korean media report. The United States will look at what North Korea has said independently, and continue to coordinate closely with our allies."
De la meme catégorie