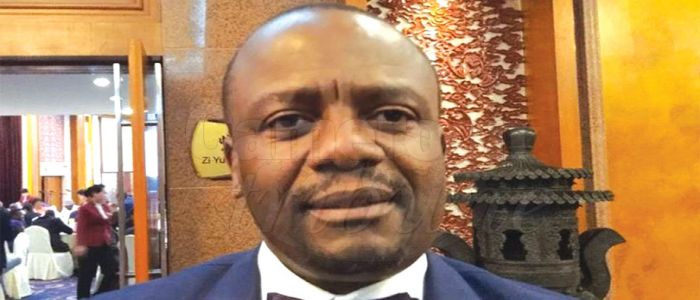 Philippe Camille Akoa, General Manager, Special Council Support Fund for Mutual Assistance, FEICOM.
You have just ended the Third Forum on China-Africa Local Government Cooperation, what were the tenets?
We received the invitation from the Chinese Embassy in Yaounde to participate in this important forum by the Chinese-African People's Friendship Association within the framework of China-Africa Local Governments Cooperation. Two officials and seven mayors represented FEICOM. We have listened with keen interest exposes that have been presented, especially concerning the Chinese conception of the local government cooperation and what its intends to do with Africa. We were very edified with what has been done already in China. We have proposed the setting up of a working session with the Chinese counterpart, which will allow us to elaborate an action plan on which to operate.
What lessons are you taking back to Cameroon for an additional positive change?
Talking about change is important. I will rather say change is already taking place across municipalities in Cameroon. Mayors are becoming more and more interested in local government cooperation. That is important because it is an avenue through which mayors get firsthand experience of what is going on elsewhere. Considering that the nature of this cooperation is win-win, mayors from councils with great potentialities will present the wealth of our country and our know-how. Furthermore, through this forum we have the opportunity to learn the Chinese know-how so that all of what is being done here help in the development of our country.


Same category