Libyan Conflict: Stakeholders Commit To Hold Elections This Year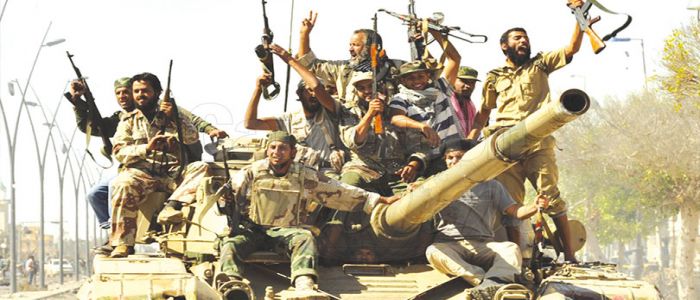 An international conference in Paris, France on May 29, 2018 fixed presidential and parliamentary polls for December 10, 2018.
Libya's chances of returning to normalcy in the near future is the question on the lips of many observers of the situation in that country since 2011 when Muammar Gaddafi was overthrown an later assassinated by Western-backed rebels. The question has become even more topical following the understanding reached on May 29, 2018 by Libyan stakeholders in Paris, France on paving the way for presidential and parliamentary elections on December 10, 2018. Between now and September 16, 2018, a constitutional referendum will held or an electoral law voted for organising this year's polls.
Last July, similar talks were held by Prime Minister Fayez al-Sarraj of the Libyan national unity government and Gen. Khalifa Haftar whose troops control the eastern part of the country. Initiated by France and the United Nations, the conference saw the participation of Libyan conflict major stakeholders like Prime Minister Fayez al-Sarraj, Gen. Khalifa Haftar, Aguila Saleh, Speaker of Parliament and Khaled al-Mishri, Chairman of the High Council of State. The four leaders however failed to sign the 8-point accord prepared by organisers, preferring to discuss the content with their members back home.
Involved in the peace talks were representatives of 20 institutions and countries, including the Ambassadors of Russia, United States and Great Britain. Described by some observers as "short and simple," the proposed agreement commits signatories to ensuring the security of the electoral process, failing which international sanctions will be slammed on them. Measures will be taken to build on recent talks in Cairo, Egypt on uniting the army and all State institutions, especially the Central Bank. Likewise, the powers of the Prime Minister will be strengthened.
But given the huge security challenges faced by the fragmented state, the possibility of free and transparent elections this year remains a tall order by any estimation. This is especially so as rival militias run different portions of the country, added to the absence of State control in areas under the control of terrorist groups that have pledged allegiance to their foreign backers.

Same category