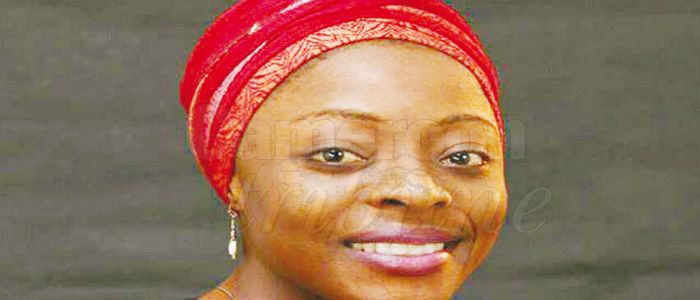 Women Rights' Advocate, CEO Sisterspeak Cameroon.
"Women and men should be given equal opportunities and access to certain positions of authority because leadership is not defined by somebody's gender. On that note, people should be able to access this positions based on their ability and potentials.
Leadership is not a function of gender and this is a degree of discrimination women have faced over the years. I think not giving women equal administrative and political positions is counter-productive to the development of the country. Women by their initiatives are known as agents of change and development.
They are capable of multitasking and have abilities to withstand societal pressure because they best understand humanity. In Cameroon, there are many women that are qualified to be Governors, Presidents, and Board Chairs of top ranking institutions in the country but have been deprived because of the patriarchal systems put in place.
The doors of leadership should be opened to women and men in equal proportions given that the few women whom we have in government, parliament, the judiciary and the military have proved beyond reasonable doubt in their managerial and leadership skills.
We have come to a point where quotas are being designated to make sure that different sectors actually involve women in the decision making process. Be it at the political, economic or socio-cultural spheres of the country.
These quotas are kind of imposed on certain structures because for some time now, advocacy alone did not do the job. The Electoral Code of Cameroon imposed the compulsory inclusion of women on every electoral list.
This is an indication of the recognition towards their contribution to nation building. There are several financial institutions that have only men as board members, political parties having mostly men at the executive positions. The quota system has been used to bend the arm of certain structures to include women. In the daily affairs of the country, this imposed quota has led to an increase in the percentage of women."

Same category