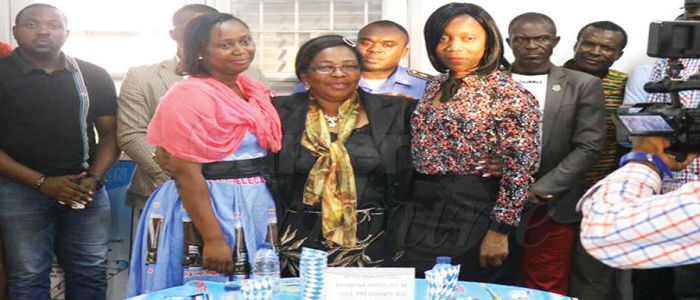 Essi Michelle Arlette was commissioned last Thursday May 30 by the Vice President of the Electoral Board.
The Centre Regional Delegation of Elections Cameroon (ELECAM) has a new Regional Delegate in the person of Essi Michelle Arlette. Her appointment as interim Regional Delegate is contained in a resolution of the Electoral Board of ELECAM on May 31, 2018.
She replaces Michelle Mekene who has been sent to serve ELECAM in another capacity. Essi Michelle Arlette was installed last Thursday May 3, 2018 by the Vice President of the Electoral Board, Mme Amugu Apolline Marie on behalf of the Electoral Board Chair.
While commissioning her, Essi Michelle Arlette was charged with the responsibilities of surmounting electoral challenges in the region. She was equally urged to be loyal to the State in forging ahead the objectives of the elections management body. "The challenges of the year are enormous as concerns the management of elections in the country.
You are expected to contribute significantly in the electoral process of this year for a positive outcome. Your predecessor is handing over an elegant and vibrant delegation under your leadership," Amugu Apolline Marie told the new Centre Regional Delegate.
For Essi Michelle Arlette, her strategy will be to work in synergy with collaboration of the institution for the collective good of the nation. Meanwhile, the Adamawa, Extreme North and the South West Regions are those who together with the Centre Region have new interim Regional Delegates as per the same resolution of the Electoral Board.

Same category