DRC Ebola Outbreak: China To Donate Trial Vaccine, Despatch Health Staff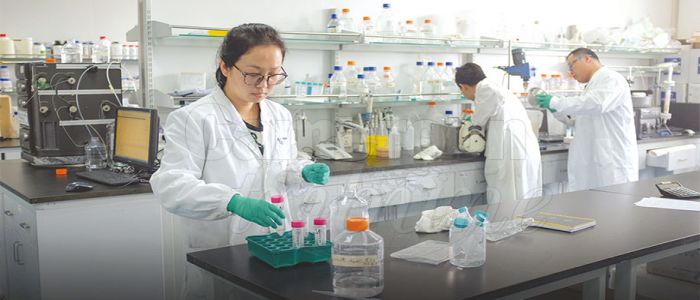 Developed in collaboration with DRC researchers, the vaccine is approved for use by China's Food and Drug Administration agency.
The recent rash of Ebola epidemic in the Democratic Republic of Congo, DRC, continues to attract international attention. China's National Health Commission says it will donate doses of an Ebola trial vaccine and send a team of medical professionals to the country to help respond to the situation.
Yong Feng, Deputy Director-General of the Department of International Cooperation, told fellows of the China-Africa Press Centre on June 4, 2018 in the capital, Beijing that China developed the trial Ebola vaccine in collaboration with DRC researchers.
"We invited health professionals from DRC who worked with us on primary clinical trials for the production of the vaccine, and now we are on the same level of Ebola vaccine development with the United States," he pointed out. Although it is still to be approved by the World Health Organisation, WHO, the vaccine, he said, has already proved its effectiveness and is approved for use by China's Food and Drug Administration.
Meanwhile, a WHO meeting is said to be going on in Geneva, Switzerland at which the National Health Commission of the People's Republic of China is represented.
"We expect that if our vaccine is discussed at the meeting, it will be recommended for use. This is at the multilateral level. But the Democratic Republic of Congo still has the right to decide to use our vaccine independently of WHO, and that will be at the bilateral level," he noted.
China is donating doses of the trial vaccine with the consent of DRC government, in addition to sending a medical team to ensure promotion of the vaccine as well as support research. After the disease broke out in West Africa in 2014, the Chinese government sent over 1,200 doctors and nurses to help salvage the situation.
According to WHO, the current Ebola outbreak in the DRC had as at June 2, 2018 claimed 25 lives, with 37 confirmed cases, 13 probable cases and three suspected cases, giving a total of 53 cases.
The DRC government first declared the Ebola outbreak on May 8, 2018 after laboratory tests confirmed two cases in town of Bikoro in the northwestern Equateur Province.
The WHO says clinical trials since 2015 are bringing the world closer to the first effective Ebola vaccine as researchers gain more knowledge on long-term effects on survivors.

Same category