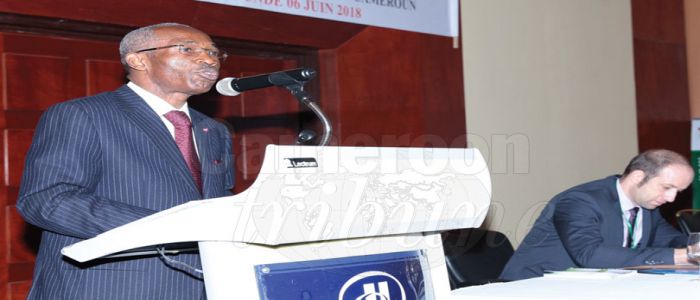 The document produced by government and development partners will be used by all stakeholders involved in tree planting exercises nationwide.
A manual to guide and coordinate reforestation activities in Cameroon has been launched. This was in a workshop in Yaounde, June 6, during which stakeholders in reforestation activities nationwide were drilled on its importance and practical use.
The drawing up, launching and coordination of the implementation of the guide is a joint initiative of the Ministry of Forestry and Wildlife, Ministry of Environment, Protection of Nature and Sustainable Development and the Forest Environment Programme of the German International Cooperation Agency, GIZ.
The simplified document is a technical, methodological and operational tool that would guide actors such as local councils, common initiative groups, NGOs and even traditional rulers to effectively implement their reforestation programmes on the field.
The purpose of the workshop was to ensure a coordinated approach in terms of interventions in responding to the challenges of climate change and desertification and the impact it has on degrading landscapes especially within fragile ecosystems like in the dry Savannah regions.
"If the directives in the document are applied correctly, we will get better results out of tree planting programs and management of degraded landscapes," the Minister of Forestry and Wildlife Jules Doret Ndongo said.
Desertification, climate change and environmental degradation are topical issues worldwide, and like in other countries, the government has drawn up and is implementing many programs to resolve these problems, one of which is the National Program for the Development of Forest Plantations. "A lot has been done by several actors in terms of regeneration and reforestation.
The manual will ensure that we are responding in a coordinated manner," the Secretary General of the Ministry of Environment, Protection of Nature and Sustainable Development, Prudence Gelegha said, noting that there had been coordination before, but not as documented as the new manual that is "unique because it adds up to several instruments put in place by government and GIZ."
Other speakers at the launch included the GIZ boss and the Chief of Cooperation at the German Embassy.
Same category