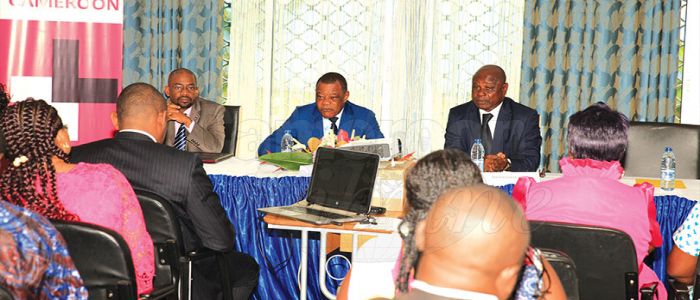 In a workshop organised in Yaounde on June 13, 2018, media practitioners were urged to respect gender in the management of elections.
2018 is undoubtedly an important electoral year for the nation. With the March 25, 2018 Senatorial elections having been organised in serenity, the electoral calendar still has the Municipal, Legislative and Presidential elections.
It is within the framework of balanced elections reporting that the United Nations Entity for Gender Equality (UN WOMEN) and the National Communication Council have organised a workshop on the respect of gender approach in the management of elections by the media in Cameroon.
According to the Resident Representative of UN WOMEN, Adama Moussa, the workshop is intended to encourage female participation in political affairs and other decision making processes in the country.
He stated that they equally champion the fight against female discrimination and gender-related prejudice while gunning for equal gender consideration in the professional milieu by 2030.
"This training is intended to highlight three important points; Sensitise and ensure that both sexes report on elections in the country, encourage more women as panelists in political debates, and to urge journalists who are opinion leaders to underscore the potentials of women in leadership and decision making process," he stated.
Meanwhile, the President of the National Communication Council, Peter Essoka, encouraged women not to shy away from debates and have confidence in themselves.
To him, if more talks are done on female participation in the political life of the country, it will serve as a booster to them. Peter Essoka noted that it was incumbent for reporters to be equipped with the necessary skills ahead of elections in the country.
He said the NCC is preparing programmes and seminars on women empowerment and how to shun hate speech in the society while analysing situations. Going by him, hate speech and unbalance reports fuel social tension which can be avoided.
Same category