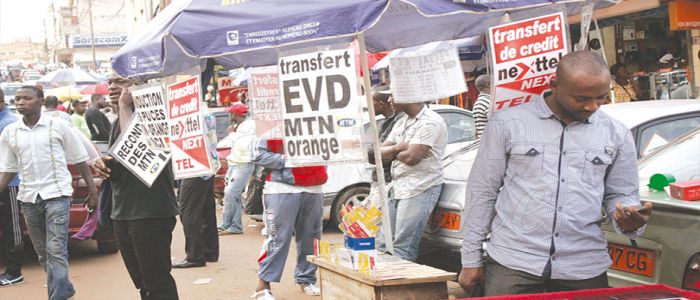 The use of over-the-top services is increasingly stifling the traditional international call phone booth business in the country.
Placing international calls from call boxes and phone booths in cyber cafés which used to be in vogue is fast fading out as the country's mobile telephone subscriber base rapidly increases.
Though mobile penetration rate in Cameroon stands at 40 per cent, considerably lower than the global average penetration rate of 66 per cent, more subscribers prefer making international calls using applications on their handsets than using phone booths.
This trend has orchestrate a marked drop in business activity for international call phone booth operators, and may likely continue until the operators eventually go out of business.
Experts suggest the drive towards online communication is expected to increase in the future as smartphones will in large part be driven by younger and more tech-savvy users. As of now, subscribers in Sub-Saharan Africa, including Cameroon, make use of at least one IP call service, according to GSM Association.
Cameroon Tribune gathered that the operators have been recording a sustained fall in their revenue due to the rising shift to mobile apps by many people. "I can't remember the last time I received anyone here for an international call," Ghislain, a cyber café attendant in Mvog Mbi - Yaounde said, describing how dormant business has been in the last four years.
In the last two months, Ghislain has been able to make only less than FCFA 2,000 from international calls. He is able to stay in business thanks to supporting services like documentation which he offers in his cyber café.
Mobile apps such as Facebook Messenger, WhatsApp, Viber, IMO, Tango, WeChat and Skype have saved many people from long queues and exorbitant cost in communicating with their love ones abroad. Fongod John, a student in his teen age days says he was not born in the era of phone booths.
"I stay permanently in touch with my dad who is in the US through WhatsApp," he said, adding that he can't imagine carrying out such volume of communication in public. Like Fongod, many others believe the telephone booth has outlived its function.
GSMA's 2017 Mobile Economy report indicates that smartphone connections in Sub-Saharan Africa have doubled over the past two years to nearly 200 million.
Key factors supporting the growth of smartphone adoption in the region include the increasing affordability of new devices and a growing market for second-hand devices.
Uptake of mobile broadband services is driving an increase in mobile data traffic which is expected to grow twelvefold across Africa as a whole over the next five years.
Same category