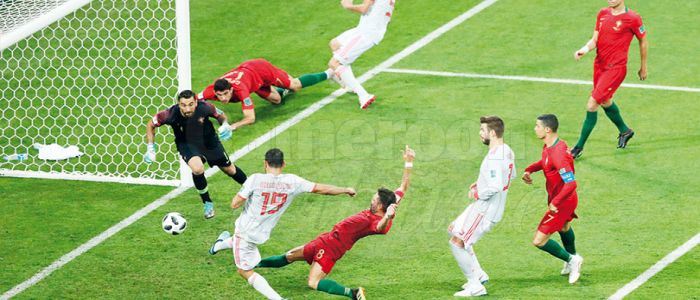 From all indications the second playing day will be crucial for many teams.
The second group games at the ongoing World Cup tournament in Russia are underway. Since the kick off of the tournament many football fans are yet to come to terms with the fact that some big teams deemed favourites had unsatisfactory results in their first outings. The future does not seem to be certain as the second group games will be crucial for many teams.
Defending world champions, Germany, made a poor start with a shock defeat by Mexico (0-1). It was a damaging defeat though as the team now has zero points. However Germany is expected to beat Sweden in the second outing to secure hopes of staying in the competition.
Portugal and Spain separated in a 3-3 draw in the first game. Both teams must win their second games in order to secure a comfortable place in their groups.
Argentina, another top favourite in the competition, drew 1-1 with little known Iceland. Team captain Lionel Messi lost a penalty at the 62nd minute which could have won the match for is team. Argentina must win the second game against Croatia to remain in the competition. Brazil was held to a 1-1 draw by Switzerland in their first group game. Brazil will need to catch up when they meet Costa Rica in the second game.
African flagbearers in the competition are yet to convince their fans following their poor entry. Egypt lost the first group game ag...
Same category