Far North: Over 40 Schools To Reopen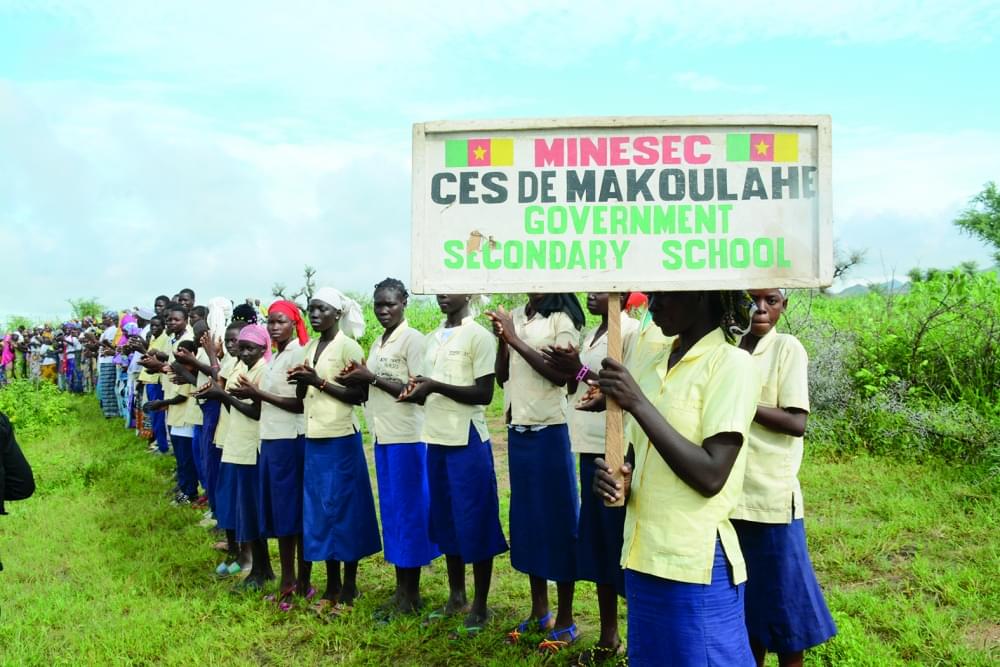 The Governor of the Far North Region has said special measures have been taken to get these educational establishments running again after they were shut for fear of Boko Haram attacks.
No fewer than 40 educational institutions that were shut for fear of Boko Haram attacks in the Far North Region will reopen this year, the Governor of the Far North Region, Midjiyawa Bakari has said. The 2018/2019 school year is expected to begin on Monday September 3, 2018.
Governor Midjiyawa told Cameroon Tribune on the sideline of the visit of the Minister of Territorial Administration that special measures had been taken to see the effective resumption of the affected schools.
Some 30 primary and 12 secondary schools are involved in the operation. "In the last two years, we have been working on reopening of these schools around the border," Midjiyawa said.
The Governor disclosed that it is thanks to the consistent support of the Head of State Paul Biya, who put FCFA 4 billion at their disposal, that they could rebuild infrastructures; taking care of burnt classrooms and building dormitories as well as attending to the financial and nutritional needs of teachers and their learners. Over 50 schools are said to have been reopened last year.
We learned special dispositions have been taken by different stakeholders notably the governor, senior divisional officers, divisional officers, traditional authorities, vigilante groups and parents. "We have been on the watch and will simply readjust, update, adapt and intensify certain measures we had taken to fit the present realities on the field," Midijiyawa said.
Boko Haram, the Islamic militant group started terrorizing Nigeria's northeast region in 2009, but only got global attention on April 14, 2014, when the insurgent group raided a local high school in Chibok and kidnapped 276 schoolgirls studying for their exams.
They had earlier killed scores of people and displaced thousands. The insurgent group had attacked the school because it stood for much of what it professes to hate - education and female independence.
Same category