School Resumption, Presidential Election: Preparing Ground In South West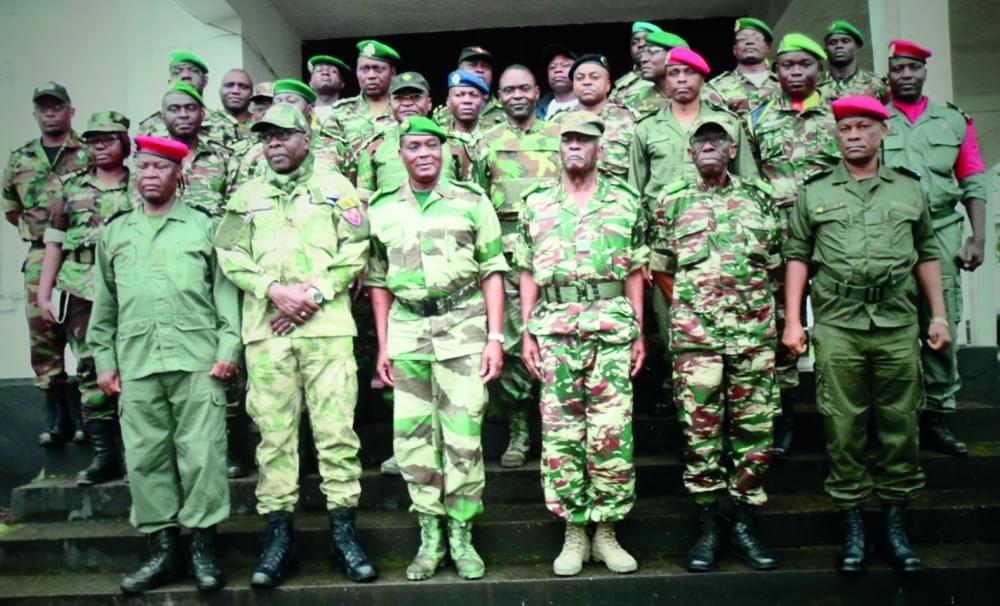 The Army Chief of Staff was in Buea to ensure that the army dispenses their duty of protecting and defending the population.
"My coming to Buea is to verify if all that was previewed has been well hatched on the ground so that there are no problems with September 3 school resumption and October 7 presidential election".
In these words Major General René Claude Meka, Cameroon's Army Chief of Staff rounded off his brief stay in Buea yesterday, 29 August, 2018. Owing to the current agitations in the North West and South West Regions and anticipating the school resumption of September 3 as well as the presidential election of October 7, Cameroon's Army Chief of Staff, René Claude Meka, held a one-hour meeting at the Buea-based 21st Motorised Infantry Brigade headquarters.
After being received on arrival by the South West Governor, Bernard Okalia Bilai, the visiting army boss accompanied by some central top ranking military personnel, proceeded to review the security situation of the six administrative Divisions of the South West ahead of the upcoming sensitive events.
"The population is our major concern because we are there to protect and defend them", Rene Claude Meka explained to curious press men and women. He added "Whenever there are events requiring the massive action and movement of the population we have to ensure that their security is guaranteed", Major General Meka replied to the press after his meeting with military officials in Buea.
Major General René Claude Meka breezed into Buea on a day when intensified action by local Administrative, professional and free-minded persons was diversely being carried out towards school return come Monday, 3 September.
Women groups were staging their worry at the Buea ceremonial ground in lamenting mood calling on the forces that be to allow children to go to school unperturbed this year. Meanwhile, the South West Governor was leading a radio-campaign to call for a smooth back-toschool next week.
It is, however, the third school year running that parents and children are beginning to nurse nightmares as to whether the primary, secondary and even University institutions will function amidst the threats of school boycott from armed groups in the South West Region.
De la meme catégorie