MINPOSTA: Fostering Digital Innovation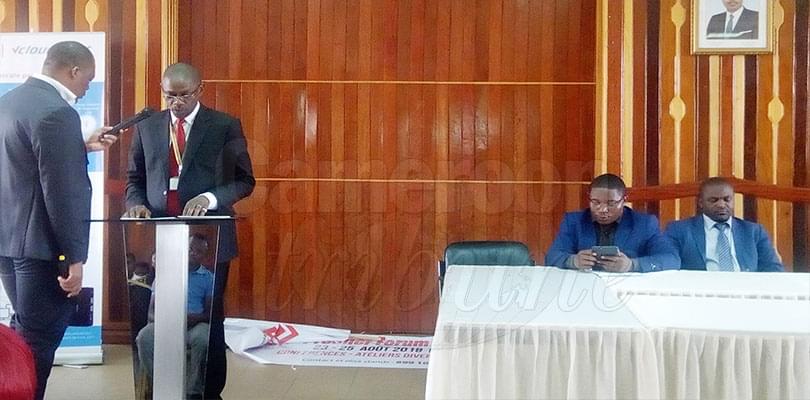 This was at a the first forum on Digital Innovation at National Politechnic Yaounde, that will run from August 23 to 25, 2018.
The maiden edition of the forum on Digital Innovation, opened by the General Inspector In charge of Technichal Issues, of the Ministry of Post and Telecomunications, Joseph Nsongan Etung, on August 23,massed Cameroonians from all parts of the country to sensitise and encourage youths on digital innovation.
The representative of the Minister called on all actors to be « leaders and not followers of Innovation ».He also appreciated the efforts of the organisers and reassured them of governments continous support for suchi nnitiaves. According to him, « Innovation is very crucial to developing countries because it enables them to achieve development goals in a very short timeperiod. »
The forum, christened, « Digital Innovation and Economic development » targeted the promotion of digital innovation, also exerted the difficulties the sector in Cameroon is facing which was essentially financial.
The Organiser of the forum Rigobert Kenmogne, in his opening talk, thanked all those present and harmered on the importance of Digitisation by flashing back to the president's message to Cameroonians on December 2015, which made mention of the importance of digital innovation.
An exposition was done to detail the real meaning innovation, factors of Innovation and the strategic plan for economic development. Most actors were fascinated with such an initiative and wished that it continous in good faith. The ceremony was wrapped up by the visiting of the various stands and the encouragement of youths participating in the forum.
Same category