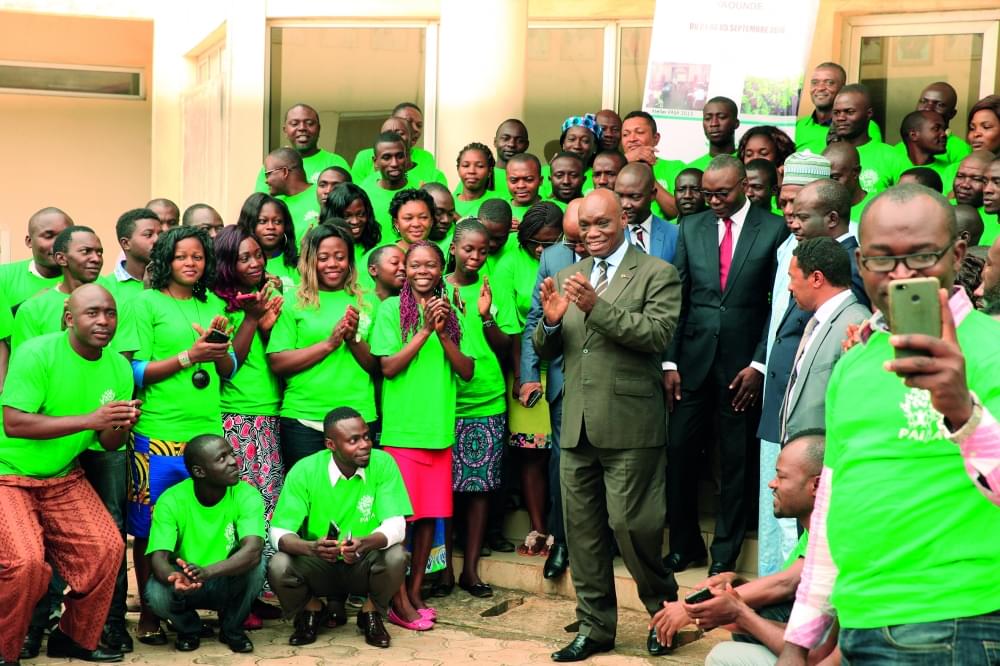 The Support Project for the Installation of Young Farmers is currently training over 120 beneficiaries to effectively implement their funded projects.
Dieudonne Tanyi Tabot has been struggling with a micro agribusiness project in Mamfe in Manyu Division, South West Region for a couple of years. He grows cocoa and plantain seedlings for his farms and also sells the surplus to other farmers.
The trained agricultural technician along with over 120 other graduates from agricultural colleges nationwide have just received grants from the Support Project for the Installation of Young Farmers (PAIJA)- a government project overseen by the Ministry of Agriculture and Rural Development.
Tabot who is attending a three-day workshop in Yaounde, organised by the coordination unit of PAIJA, says the grant would enable him implement his project with ease. The workshop is aimed at facilitating effective and efficient use of the grants.
Like Tanyi Tabot, another beneficiary, Adella Bella Ambofeh, a watermelon cultivator in Buea, hopes government could expand the funding so that many other young farmers would benefit from it.
All the beneficiaries attending the workshop opened by Minister Henri Eyebe Ayissi on September 4, 2018 are expected to sign an agreement with government at the end of the capacity building workshop, accepting the terms of implementation of their micro projects. Going by statistics presented by the Minister, the current cohort of recipients brings to about 4, 540, the number of beneficiaries of PAIJA, which plans to create 12, 000 direct and 36,000 indirect jobs.
3874 of the recipients are implementing projects on land owned by them while 670 others are implementing theirs on thousands of hectares offered by government. Martial Nkoulou, Coordinator of PAIJA, says only the best agribusiness projects were selected, following a call for applications that was launched. "We give grants ranging between FCFA 1 million and FCFA 2 million.
We pay the first instalments for every project and complete the second after a mid-term evaluation of implementation. Thousands more young farmers are going to tap from the PAIJA funding just like Tanyi Tabot, Adella Bella Ambofeh and their peers did.
Same category