Japan: Residents Pick up Pieces After Earthquake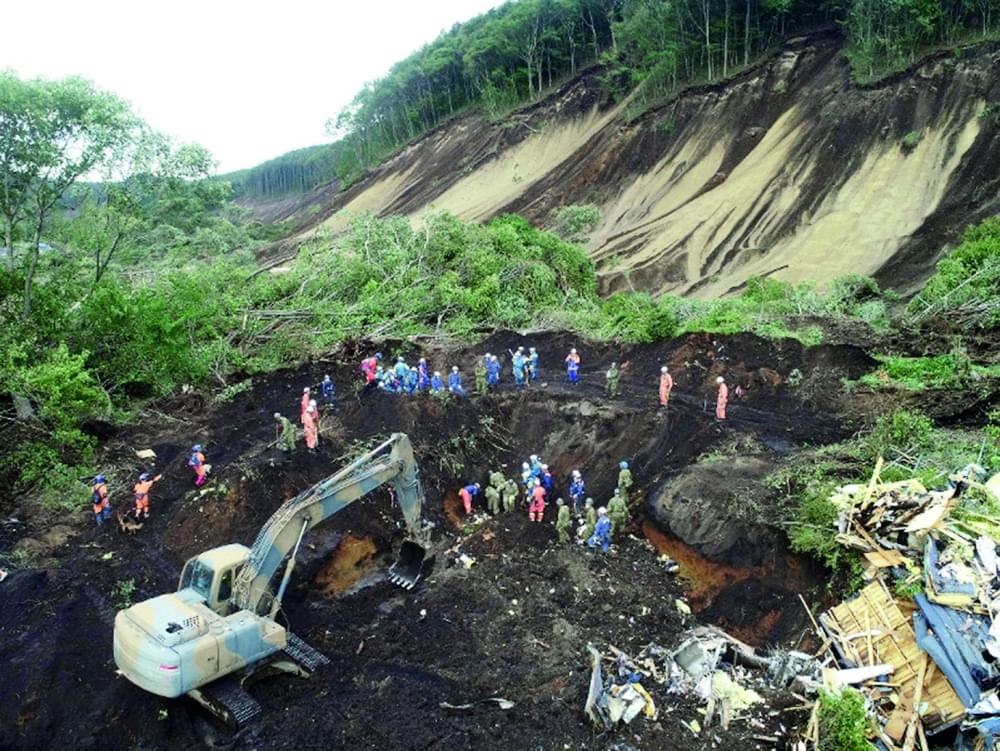 At least 37 people were killed and roads cut off over the weekend in Hokkaido, triggering widespread massive landslides.
Efforts continued on Sunday, September 9, 2018 to restore air and road transport as well as water and power services on Japan's Hokkaido Island after a 6.7 magnitude earthquake struck on September 6, 2018, The Japan Times reported.
Two people remained missing, while 37 others were confirmed dead on Sunday as more than 7,000 members of Japan's Self-Defence Forces and other rescuers continued searching for survivors from the earthquake.
Agency reports said Prime Minister Shinzo Abe on Sunday visited Hokkaido, an island of 5.3 million residents, to assess the extent of the damage of the quake that destroyed houses, cut off roads and caused massive widespread landslides.
In the immediate aftermath of the quake, Hokkaido, a popular tourist destination, was hit by a wave of hotel cancellations from tourists in the capital city, Sapporo, and other areas.
Toyota Motor on September 8, 2018 announced that it planned to halt operations at 16 of its 18 domestic full-assembly plants due to a parts factory shutdown. The centre of the quake was east of the city of Tomakomai, but the impact was felt strongly in Sapporo, about 68 kilometres away.
A landslide along a long ridge in the rural town of Atsuma could be seen in aerial footage from Japan's national broadcaster, NHK. The 3:08 am quake also cut power supply to nearly 3 million homes in the prefecture, grounding flights and disrupting train services.
The Hokkaido earthquake is the latest in a series of disasters that have hit Japan of late. This summer has seen the country endure weeks of deadly floods, typhoons, earthquakes, landslides and heat waves in what disaster management experts say is a sign of what is to come.
Typhoon Jebi, the strongest to hit Japan's mainland in 25 years, smashed a tanker into a bridge, forcing Kansai International Airport, one of the country's largest to close and hundreds of flights to be cancelled.
The storm caused at least 10 deaths. Two months ago, landslides and flooding caused by torrential rains across Japan - from Saga in the far southwest to Gifu in the centre of the main island of Honshu - killed 200 people. It was one of the deadliest natural disasters to hit Japan since the earthquake and tsunami of 2011.
Same category