CNCM: Frankline Ndifor Visits Media Organs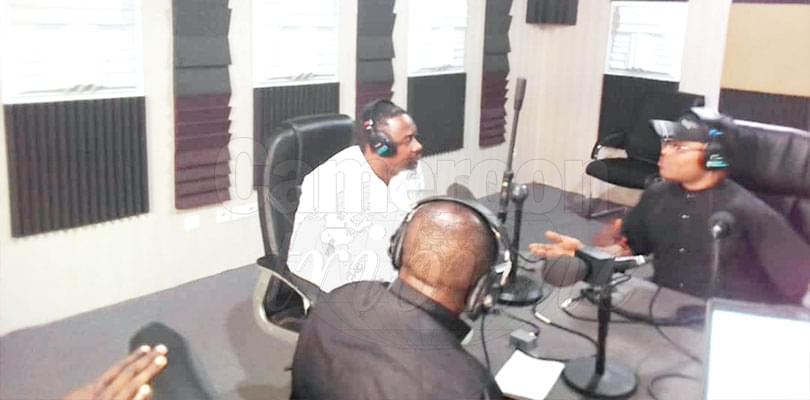 The tour of some press structures in Douala by the CNCM flagbearer is within the framework of effectively collaborating with them during presidential campaigns.
Presidential candidate of the Cameroon National Citizen Movement (CNCM) has visited certain media houses in Douala as part of his strategy of partnering with the press when presidential campaigns eventually begin on September 22. His visit to these organs comes after his recent frequent participation in political debate programmes.
Read also :
« C'est un combat de tous les instants »
Before now, the Founder of Kingship International Ministries had been strategising and laying down the necessary ground work for his party. Frankline Ndifor told Cameroon Tribune that he had to be praying for God's wisdom and for the positioning of his tongue in relation to the choice of words to be used when questioned by a journalist.
Read also :
Développement de la SOPECAM: le plan quinquennal au scanner
"After praying and receiving God's direction, I will henceforth actively participate in well-coordinated debate programmes that permit me to present my political ambitions for the country. I visited some media organs in Douala in order to understand their editorial policy and the different rules binding their political programmes. This permits me to better outline our parameters of collaboration," he stated. The CNCM flagbearer further said after setting up his communication and campaign teams, he will confidentially partner with the press.
Read also :
Nécrologie: hommage au Pr. Joël Moulen
He has since then been participating in political programmes, using the opportunity to make known his project for the nation. Frankline notes that he wants to be media friendly and support freedom of the press. Meanwhile, he was in the West Region recently where he presented his social and agricultural programme for the region.
Read also :
Bravoure et professionnalisme: deux fonctionnaires de police à l'honneur
Same category