Maurice Kamto 2018: "It's Possible Together"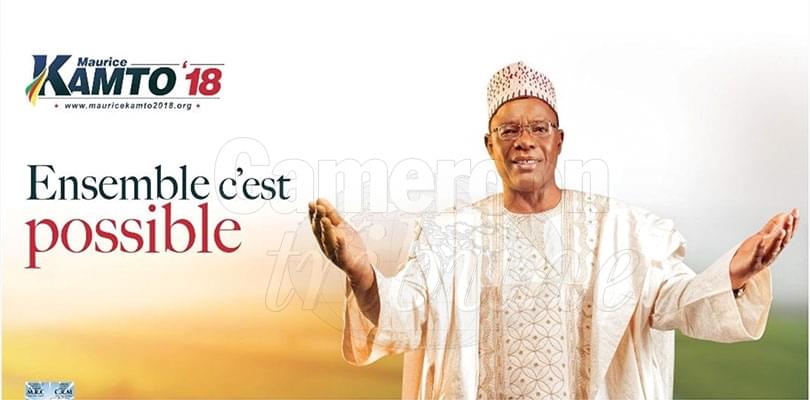 The candidate of the Cameroon Renaissance Movement believes that Cameroon can sail to emergence if everyone is brought on board a ship he captains.
"It's Possible Together" is the official slogan Maurice Kamto is using for his presidential campaign . The flag-bearer of the Cameroon Renaissance Movement (CRM) party launched his campaign in Douala last Saturday with a novelty – his campaign team acquired a 70-seat bus branded in the colours and effigy of him.
Maurice Kamto is confident that his candidacy is an opportunity for Cameroonians to put the country back on track peacefully and through the ballot box in order to modernise it and ensure its international influence. "My personal challenge, today, is to help all Cameroonians, from all regions, to live in decent conditions with smiles on their faces.
I propose, on the occasion of this crucial election for our future, a thoughtful, matured and coherent project having numerous enthusiastic and expert contributions of our compatriots both in and out of the country, a good number not even members of the CRM," Kamto says. Kamto is of the belief that to successfully carry out his plan, he needs the power and mobilisation of all Cameroonians, reason why his slogan is perked on "It's possible together." "Nothing can be done without you. With the energy and power of all forces of change, I shall successfully kick the historical penalty; my feet won't fail," Kamto optimistically holds.
Same category