SDF: Osih Promises Representatives in All Polling Stations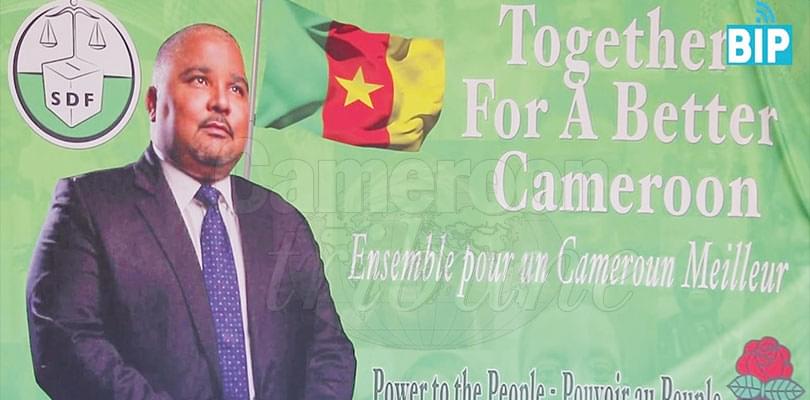 The Social Democratic Front candidate is presenting 24 measures through which he intends to achieve "a better Cameroon."
Joshua Osih, the candidate of the leading opposition party the Social Democratic Front (SDF) in the October 7, 2018 presidential election told Cameroon Tribune in a chat in Bafoussam that the party will have representatives in all the 25,000 polling stations in Cameroon.
He also talked about the current socio-political crisis rocking the North West and South West Regions. He declared, "I am telling Cameroonians that we are lucky that of the nine candidates, there is one who can understand the problem and understand that it is a political problem and has the political will to bring a solution to it."
Speaking with much assurance, he said, "having discussed with the stakeholders, I guarantee Cameroonians that we can stop the violence in the North West and South West within 30 days and put an end to the crisis within 100 days.
I am not saying that we can solve all the problems raised by Anglophones within 100 days but am saying the crisis can be solved within this period to enable children go back to school and people back to work." His message to Cameroonians is that hope is around the corner. "We must have the audacity to think about our comfort level and that Cameroon should fully be part of the concert of nations and not simply a follower.
People should understand that they should vote for a candidate with a certain amount of courage and one who can take Cameroon a step further," he said. T...
Same category