Youth Olympic Games: Team Cameroon Leaves For Buenos Aires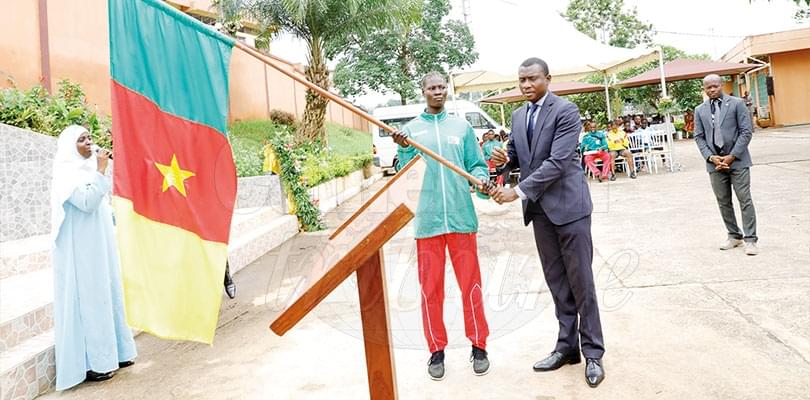 A ceremony to officially hand over the flag to athletes heading for the Youth Olympic Games took place in Yaounde yesterday October 1, 2018.
The court yard of the National Olympic and Sports Committee in Yaounde was the venue of the official ceremony to bid farewell to athletes who will take part in the third edition of the Youth Olympic Games in Buenos Aires, Argentina. Handing over the flag to the Cameroon flag bearer, 15 year-old wrestler, Toida Lydia, the Director of High Level Sports in the Ministry of Sports and Physical Education, Nsangou Leon, assured the athletes of government's untiring support to enable them succeed.
Earlier, the Vice President of the National Olympic and Sports Committee, Gregoire Owona, called on the athletes to take inspiration of the symbol of sports in Cameroon which is the lion to bravely defend the colours of Cameroon in their respective disciplines and bring back home an abundant harvest of medals.
A total of 16 athletes will represent the country in the competition. They will compete in six disciplines notably badminton, weightlifting, judo, futsal, wrestling and athletics. The competition will take place from October 6 to 18, 2018. The Cameroonian delegation left the country yesterday October 1, 2018 for Buenos Aires. Cameroon took part in previous competitions of the Youth Olympic Games. Even though Cameroon has not yet won medals in the Games, their regular participation in the competition has revealed talented athletes like Sophina Arrey in judo, who is now a an Olympic Solidarity scholarship holder and champion of Africa in her category .
Same category