Sports For All! Parcours Vita Clocks 30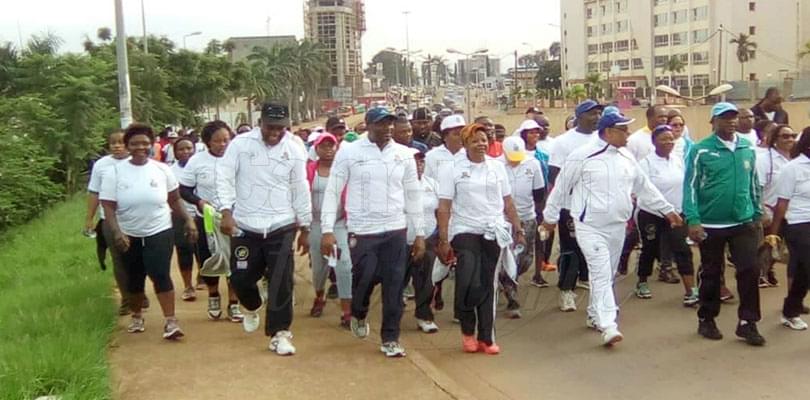 Activities to mark the 30th anniversary of the sports facility took place in Yaounde on Saturday September 29, 2018.
Parcours Vita at the foot of the Mount Febe in the Tsinga neighbourhood in Yaounde was in a festive mood on Saturday September 29, 2018. The event was a celebration to mark 30th anniversary of the sports facility called Parcours Vita.
The day was marked by a 20km athletic walk in Yaounde. Organised by the Club of Friends of Parcours Vita, (CAPVY) in collaboration with the Centre Regional Delegation of Sports for All (LIRCESPT), the event brought together close to 4,000 participants from Yaounde and its environs.
For close to two hours the participants marched along the streets of Yaounde carrying messages on the importance of sports in the human body and also messages thanking the Head of State for donating a fitness hall to the public. The most prominent of the messages was that assuring Paul Biya of their total support in the upcoming presidential election.
Even people who did not take part in the exercise lined the streets singing patriotic songs to the Head of State as a sign of appreciation. Speaking at occasion the Minister of Labour and Social Security, Gregoire Owona said sports is the best domain to maintain good health.
He hailed the marchers for their massive support and encouraged them to continue with sports for their own good. The event which lasted for two days aimed at showing gratitude to the Head of State Paul Biya for offering a fitness hall to the Cameroonian people.
Same category