Electricity: Power Line Connects Burkina Faso To Ghana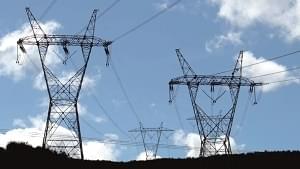 Leaders of the two countries commissioned the project over the weekend
Bilateral cooperation was in the limelight over the weekend in West Africa when Presidents Roch Marc Christian Kaboré of Burkina Faso and Nana Ado Akufo-Addo of Ghana commissioned a power line connecting their two countries.
Read also :
Prix Nobel de la paix 2018: Denis Mukwege et Nadia Murad honorés
Agency reports said the ceremony on October 6, 2018 was to inaugurate 100-megawatts of electricity supplied from Bolgatenga in Ghana to the Burkinabè capital, Ouagadougou.
Read also :
Les vrais enjeux du scrutin
Worth about 84.76 million Euros (55.6 billion FCFA), the 188-km-long 225KV power line, which actually went operational last June, was financed by the World Bank and the European Investment Bank. In the longer term, the supply of 100 megawatts of electricity or a third of the installed capacity of 358 megawatts will be raised when the line is extended to Kumasi in the centre of Ghana.
Read also :
Conseil de sécurité de l'ONU: une mission à Kinshasa
Already, Burkina Faso is receiving 50 megawatts of electricity from Ghana's Volta River Authority for at least 40 per cent of Sonabel (public power company) clients. "Sonabel does not have to construct a diesel plant any longer. Moreover, the cost of thermal energy generation in Ghana is 35 FCFA per kilowatt, as against 70 to 80 FCFA in Burkina Faso," explained Mustapha Kamar, Director of Development with Eiffage Énergie, the French firm that construc ted the project. "With the coming on stream of this project, the policy of electricity inter-connection has become reality," commented Bachir Ismael Ouédraogo, Burkina Faso's Energy Minister.
Read also :
Land Redistribution: Namibia, South Africa Hasten Expropriation Process
Demand for power in Burkina Faso is said to grow at a rate of 13 per cent per annum, but 80 per cent of the people are still without electricity. In 2017, a 33-megawatt solar energy plant was commissioned at Zagtouli. "We hope to mobilise 1,000 billion FCFA by 2020 for power projects to breach the shortfall in demand,"
Read also :
International Criminal Court: Gbagbo, Blé Goudé Counsel Demand Acquittal
François de Salle Ouedraogo, Sonabel General Manager, pledged. Burkina Faso's ongoing public power projects are worth 300 megawatts, with one of the largest being the 330-KV North Dorsale connecting Nigeria, Niger, Benin and Burkina Faso.
Read also :
Cooperation between Cameroon and China has
Same category