Rising star: Mel Nova: University Life Boosted My Musical Career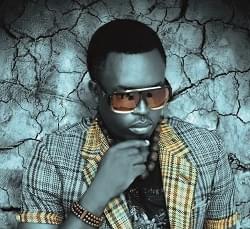 The debutant "Kwaitokossa" artiste in 2006 discovered the opportunities opened to him
Mel Nova, whose real name is Ali Melvine Ndi, hails from Mbot in Donga-Mantung Division of the North West Region. Aged 35, he has been doing music since 2004. But the turning point for his hitherto lackluster "career" came when he enrolled in the University of Yaounde I in 2006. "My first album," "Mel don come," was released in 2006. While in university, I realized that it was possible to do music and study at the same time.
The album was successful because it was the first urban music or hip-hop from Anglophone Cameroon," recalls Mel. The album has eight songs – "Mel don come," "Weti we go do?" "Africa awake" which was used by African Magic TV.
In fact, the channel celebrated its fifth anniversary with the song, though Mel Nova was not paid any dime for it. The other songs are "Mama Africa" and "Jeremiah." "The album was highly appreciated in Nigeria and other neighbouring countries. But business-wise, it was not successful as I was only debuting in music and did not understand the business side of it.
This is why I did not follow up on African Magic's use of "Africa awake," Mel remembers with a tone of regret. The second album, "Speak out!" came out in 2010. "In it, I try to give my point of view on happenings in Cameroon," explains Mel.
The tracks are "Speak out," "Kwaitokossa" (my brand of music that comprises Kwaito or South African hip-hop and Makossa); "Muana a ndana," "Black woman," … "The second album also did well, but was not well promoted because I did not plan for it," he says.
In the meantime, Mel Nova is working on a third album of 9 tracks to be out by the end of 2018. The songs include "Bouger bouger," "One Africa," and "Mbaya dance," the hip-hop version of Jissa Shafta's 1993 song.

Same category