Resistant Tuberculosis: New Drug Offers 80 Per cent Treatment Resistant Tuberculosis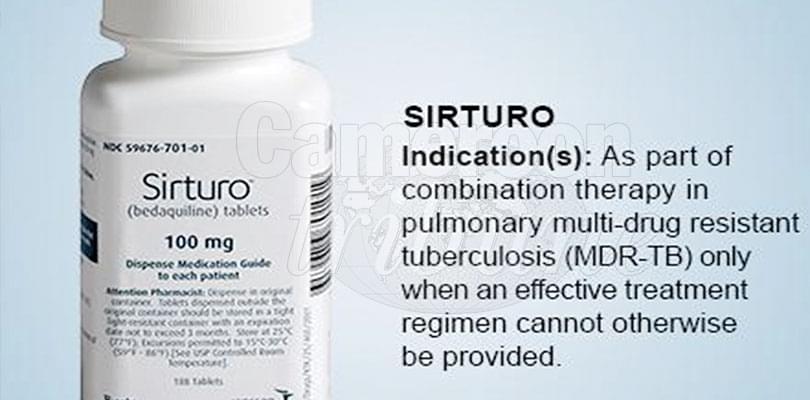 Currently, only 55 per cent of people with multidrug-resistant Tuberculosis are successfully treated.
There is hope for people across the world suffering from resistant Tuberculosis, TB, after results of a trial carried out in Belarus and published on October 23, 2018 show that more than 80 per cent of sufferers were cued, the BBC reported. The World Health Organization, WHO, says currently only 55 per cent of people with multi-drug-resistant Tuberculosis are successfully treated. The new drug, Bedaquiline, which was administered alongside other antibiotics in Belarus against a deadly drug-resistant strain of Tuberculosis, produced virtually the same results after trials in other countries in Eastern Europe, Africa and South-east Asia. Bedaquiline was discovered in 2005 by Koen Andries, a researcher with Janssen Pharmaceutica, a pharmaceutical firm in Beerse, Belgium. Andries is also a professor at the University of Antwerp in Belgium. According to the startling results of the trial, out of the 181 patients administered the new drug, 168 completed the course, while 144 were totally cured. Belarus has the highest rates of multi-drug-resistant TB, a disease that is the ninth leading cause of death worldwide. "The results from this study confirm... that newer drugs like Bedaquiline can cure and are game changers for people living with extremely drug-resistant Tuberculosis," said Paula Fujiwara, Scientific Director of the International Union Against Tuberculosis and Lung Disease.
The Bedaquiline trial's Lead Researcher, Alena Skrahina, from the Republican Research and Practical Centre for Pulmonology and TB in the Belarus capital, Minsk, described the results as "promising." "Generally, our study confirms the effectiveness of Bedaquiline in previous clinical trials and does not confirm concerns about safety," Skrahina added. According to WHO, Tuberculosis killed at least 1.7 million people in 2017, making the airborne infection the world's deadliest infectious disease. Multi-drug resistant Tuberculosis is immune to two of the most common antibacterial drugs used to treat the disease. Experts believe Tuberculosis is spreading worldwide due to poor handling of cases. Unlike other global killers such as HIV, Tuberculosis is curable - but currently, only under a strict six-month supervised regimen involving multiple daily drug doses. In many parts of the world, medications are incorrectly stored, or simply run out before the treatment is completed, resulting in greater drug resistance. WHO says variants of multi-drugresistant Tuberculosis have been reported in at least 117 countries around the world
Same category