Women's U-17 World Cup: U-17 Lionesses Fine-tune Skills In Sao Paulo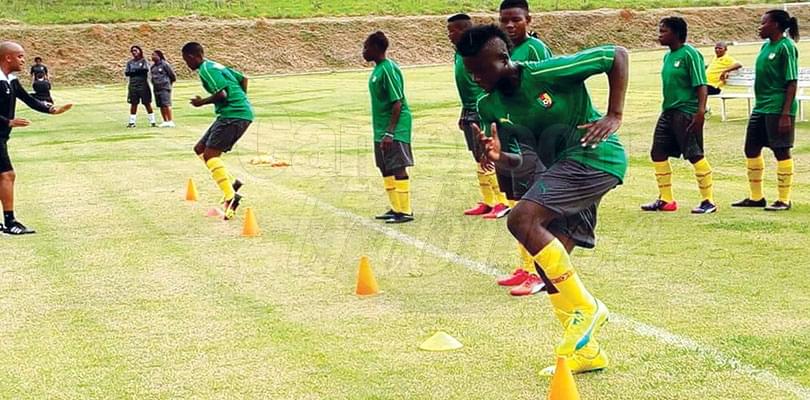 The team is presently training at the Sorocaba Training Centre before heading for Uruguay next month.
Three weeks to the kick off of the 2018 U-17 women's World Cup in Uruguay, players of the national U-17 team are fine-tuning their skills in Sao Paulo, Brazil. The choice of Sao Paulo was appropriate for the Lionesses who need to adapt to the climate before heading for Uruguay next month. The U-17 Lionesses are lodged at the Sorocaba Training Centre in Sao Paulo and are training in the same centre.
The Cameroon national women's U-17 team had their first training session on Tuesday October 23, 2018 at the Sorocaba training center. The first week was mostly physiotherapy assessments on all the players. The training session is being carried out in collaboration with some Brazilian experts. This is within the framework of sports cooperation between Cameroon and Brazil.
During their training in Sao Paulo, the U17 Lionesses will play several friendly matches notably with the Corinthians female team and the national women's U17 team of Brazil which is also qualified for the 2018 U17 World Cup in Uruguay. The Cadet Lionesses beat local side, Adax, 4-0 in their first test match on Friday, October 26, 2018. The U17 Lionesses arrived in Sao Paulo on October 23, 2018.
The 19 players of the women's U17 national team joined other four players who were already in Sao Paulo and who took part in the Youth Olympic Games in Buenos Aires. They are Elame Ekosso, Kalieu Vanessa, Nke Nke Nina and Karyss Nelly. For the next two weeks Coach Stéphane Ndzana and his team will be working out winning strategies in other to put up an honourable performance in Uruguay 2018.
The sixth edition of the U17 Women's World Cup will take place from November 13 to December 1, 2018. It is the first time the competition is organised in South America. Cameroon will be taking part in the competition for the second time. Their last appearance was in 2016 in Jordan where they were booted out of the competition at the group stage.
Same category