Ethiopia: The Consummate Female Diplomat Who Became President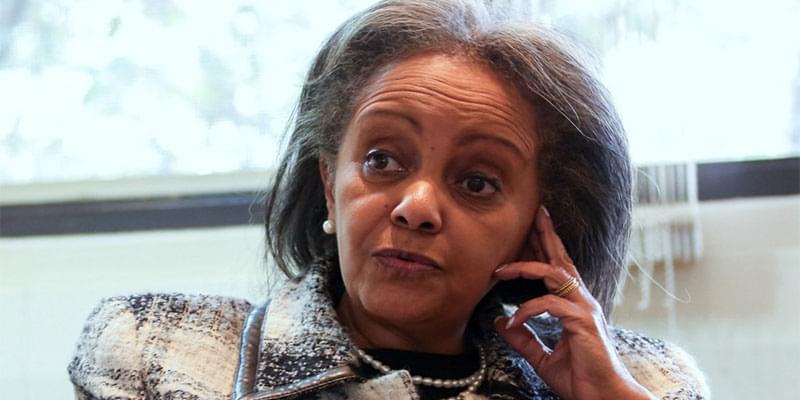 Sahle-Work Zewde was elected on October 25, 2018, a week after women were given 50 per cent of cabinet positions.
It has been an eventful year for Ethiopia since Prime Minister Abiy Ahmed came to power on April 2, 2018. Ever since, almost everything about the country's internal politics and relations with all neighbours have changed literally within the twinkle of an eye. The latest of the historic changes was the election by Parliament on October 25, 2018 of Sahle-Work Zewde, 68, as President.
Zewde's sudden rise to political prominence followed the unexpected resignation of President Mulatu Teshome from the largely ceremonial position. With her promotion, Sahle-Work Zewde becomes Africa's lone female Head of State.
The last woman to hold the position on the continent was the then President of Mauritius, Ameenah Gurib-Fakim, who resigned last March over an expenses scandal. She denied any wrong doing. In a unanimous vote, Ethiopian lawmakers picked career diplomat Sahle-Work Zewde, to replace Mulatu Teshome who resigned in unclear circumstances.
She becomes the country's first female Head of State in modern times. As President she is expected to serve two six-year terms. The last woman to hold a similar position was Empress Zewditu who reigned from 1916 to 1930. Ethiopia's reformist Prime Minister Abiy Ahmed on October 16, 2018 appointed a 20-person cabinet in which half the posts are held by women.
Sahle-Work, who was born in the capital Addis Ababa and attended university in France, has been Ethiopia's Ambassador to France, Djibouti, Senegal and the regional bloc, the Inter-governmental Authority on Development, IGAD.
Just prior to her unanimous election as President Sahle-Work was last June appointed the United Nations Special Representative to the African Union and Head of the United Nations Office to the African Union as Under Secretary General.
She was previously Director General of the United Nations office in Nairobi, Kenya. She is fluent in English and French as well as Amharic, Ethiopia's main language.
Same category