Road And Belt Initiative: Media Cooperation Forum Opens In Hainan, China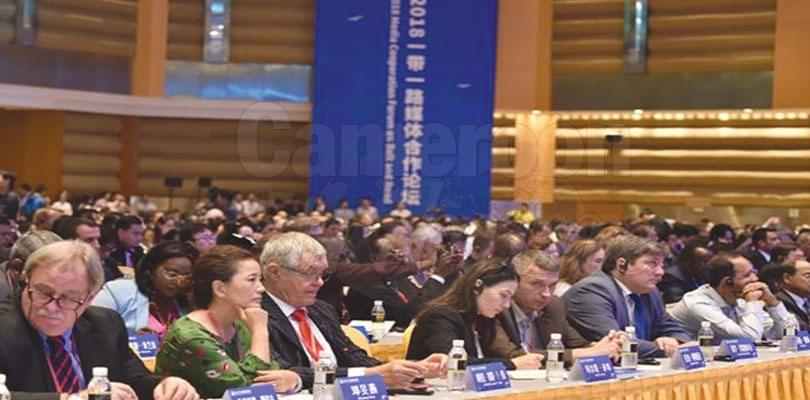 A reflection on media contribution to foster the vision by Beijing to join China, Europe and Africa has been launched in Hainan
After bringing together African Heads of State in September 2018 for the 7th Forum on China-Africa Cooperation, the People's Republic of China, using the People's Daily has this time invited the global media to delve into the implications of effective information and education about the Belt and Road Initiative.
The Forum whose theme is "Contribution by all, Benefit for all," opened at the BFA (BOAO Forum for Asia) Hotel in Hainan Province, the second largest in China which is a special economic zone and strategic pivot for the Belt and Road Initiative.
At the opening ceremony of the 5th session of this international cooperation Initiative launched by President Xi Jinping in 2013, the Vice Chairman of the Standing Committee of the National People's Congress, H.E. Ji Bingxuan, harped on the importance of the Forum on Belt and Road Initiative stressing the rationale of having the media sensitize and educate the masses so as to give meaning to this year's theme; "Contribution By All, Benefits For All."
The message was considered timely by a cross-section of participants considering today's mounting threats of terrorism, political destabilisation and economic protectionism, when our global village ought to be talking cooperation, peace and development.
Other speakers at the opening ceremony, Li Baoshan, President of People's Daily, Liu Cigui, Secretary of Chinese People's Congress Hainan's Provincial Committee, and Qian Hongshan, Vice Minister, and a member of the CPC Central Committee, also stressed the importance of win-win cooperation, and the role of the media as means of sensitization and education.
The other speakers, about ten of them including Guest Speakers, also stressed the importance of the Belt and Road Initiative which ought, indeed to serve as a lever to effective international cooperation.
One of them, Oluwasegun Adeniyi, Chairman of the Editorial Board, This Day Newspaper of Nigeria in his contribution called on African countries not to view China's presence and activities on their continent as a second colonisation, but a fraternal concern for development and mutual benefits.
The day's opening session ended with a round table discussion on Artificial Intelligence and the smart media in the task of gathering, processing and dissemination of information. Detailed reports and analysis in subsequent issues of the CT.
Same category