China: Improved Services Attract More Patients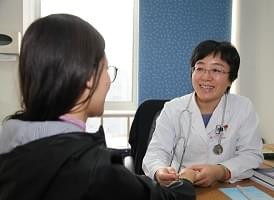 Seeing a doctor is quick and medical staff are welcoming and would do the extra to satisfy patients and put a smile on their faces.
China as the world's most populous country, equally with a large influx of patients in hospitals per day, and a slow process of reform for medical health care, it is easy to begin to imagine the stress of queuing up for a long time in hospitals and perhaps still return home at end of the day without being able to see a medical specialist. Instead the situation in hospitals presents a positively opposite reality whereby hospitals offer quick, effective and low-cost services.
Owed to these factors, the reform started in 2009 has been relevant although slow, and engenders a growing efficiency. In a little over an hour's time when medical staff begin to receive patients, the vitality created by the mammoth care seekers begins to die down as they steadily disband each to their own homes with joyful expression on their faces. In the light of this, Cameroon Tribune visited the Chaoyang Hospital, a publicly-funded health establishment in Beijing, and sought what was innate about the seeming smiles on patients' faces.
"I have consulted, carried out three different medical examinations whose results I have taken back to the doctor and received prescriptions. It gives me a feeling of relief being able to spend just two hours in doing all of these. I think it is fast and efficient than a decade before," Zhang Yina, a patient who was leaving the Outpatient Department says. She explains that she registered through internet before coming for medical diagnosis, and that she paid a part of her bills with the help of a card issued by the hospital, and personally got test records from machines I the different wards.
At the Department of Dermatology, Dr. Liu Fang says what bothers her most is diagnose and treat skin disorders including drug eruption and some STDs as opposed to cosmetic dermatologist specialised in elective procedures designed to make people look younger and fresher.
With quality physicians and equipment, the hospital like many others in the capital city captures significant portion of the lion's share of patient flows. Patients are inclined to visit the hospital regardless of the severity of their illnesses because seeing a doctor is quick and medical staff are welcoming and would do the extra to satisfy the patient and put a smile on their faces. This causes a high influx of patients especially with the use of modern technologies that offer self-services such as acquisition of medical records integrated with online scheduling of medical diagnosis and speciality physician appointments.
Furthermore, publicly-funded hospitals involved with a May 2014 reform are required to sell medicines at the price they bought them, so they will not be able to overcharge patients and doctors will be much less likely to prescribe excessive medicines. On the other hand, publicly-funded hospitals are allowed to readjust the price charged on their medical services, such as doctor consultation, so that the hospitals and their medical staff will be decently paid for their work instead of relying on selling medicines.
Same category