US: 250 Million Voters Decide Congress, President's Fate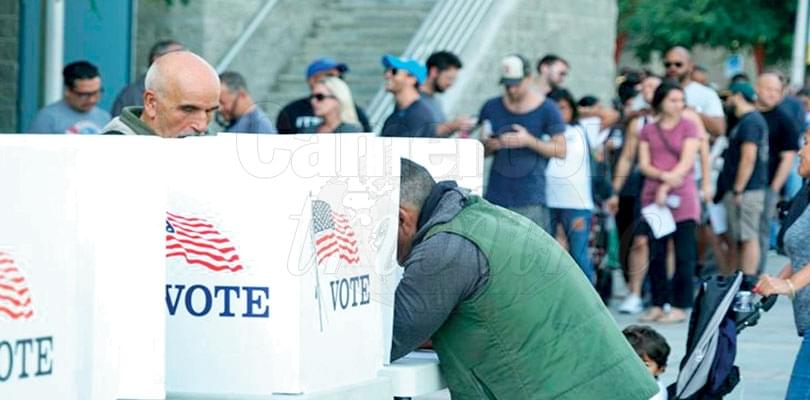 Crucial midterm elections held on November 6, 2018 with likely changes in the House of Representatives and Senate.
Though it was not a presidential election, results of the United States of America, USA midterm polls on November 6, 2018 will determine how easy Republican President Donald Trump completes the remaining two years of his four-year tenure. Agency reports said more than 250 million voters went to the polls in midterm elections to choose all 435 House of Representative members and 35 of the 100 senators.
The two Houses were previously led by the Republican Party. Some 36 governorships out of 50 were at stake, along with thousands of state legislators. There was record voter turnout with 35 million early votes already cast, a figure that surpassed that of 2014 when fewer than 20 million early votes were counted.
After months of campaigning, speculation and billions of dollars spent on adverts, leaflets and bumper stickers, voters finally had their say. During his final campaign rallies in Ohio, Indiana and Missouri, President Trump returned to his key campaign issues, insisting that Democrats would damage the economy and allow more illegal immigration. Democratic candidates instead focussed on issues such as healthcare and economic inequality.
Before the vote, Trump faced widespread criticism for his divisive language. Facebook, NBC and even Trump's favourite network, Fox News, stopped broadcasting a 30-second advert paid for by his campaign team that featured an undocumented Mexican immigrant. In an interview with ABC on November 5, 2018, the President said he wished he had taken "a much softer tone" throughout his presidency.
Meanwhile, US law enforcement and intelligence agencies said on the eve of the midterm elections that they had no indication that a foreign power was trying to interfere with the polls. A joint statement was released by Department of Homeland Security Secretary, Kirstjen Nielsen; Attorney General, Jeff Sessions; Director of National Intelligence, Dan Coats, and FBI Director, Christopher Wray.
"At this time, we have no indication of compromise of our nation's election infrastructure that would prevent voting, change vote counts, or disrupt the ability to tally votes. But Americans should be aware that foreign actors … continue to try to influence public sentiment and voter perceptions through actions intended to sow discord," the statement cautioned.
Same category